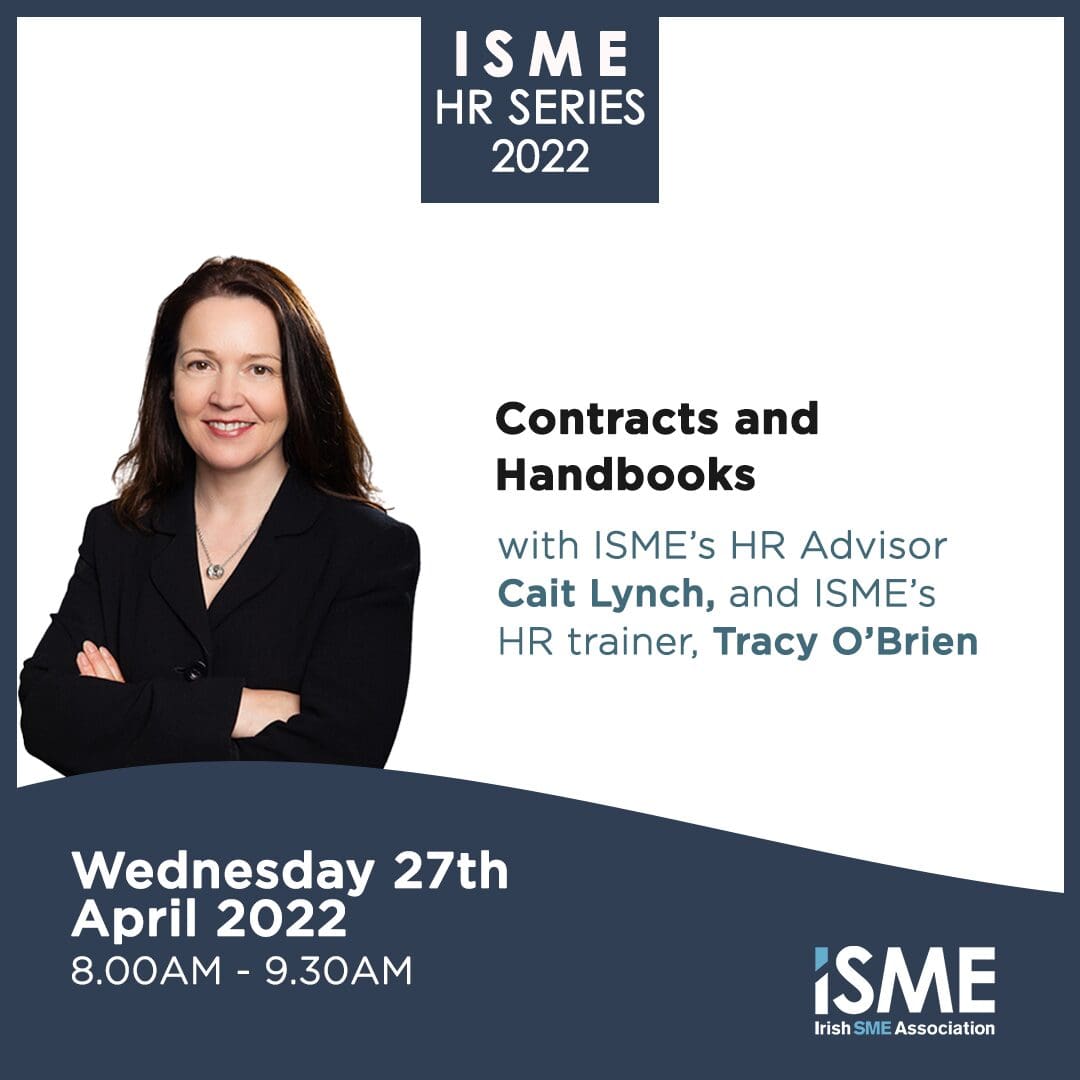 This HR update has been developed to help business owners and their staff with HR responsibilities to navigate the ever-changing HR landscape. We will address new policy changes and provide learning on important topics to give businesses the confidence that they are following the correct procedures.
Your HR experts are ISME's HR Advisor Cait Lynch, and ISME's HR trainer, Tracy O'Brien.
In this webinar they will cover:
Understand which policies you need to update to ensure that your business is complying with recent changes to legislation
Find out where to put your policies – which ones must be in your contracts of employment and which ones form part of a staff handbook
Did you know that there are numerous pieces of legislation governing terms and conditions of employment? – find out how to ensure that you are compliant with all of these with two easy steps
Learn about the steps to follow to change terms and conditions
TIME & DATE
Wednesday 27th April 2022 – 08.00-09.30 AM
Delivered via Zoom, they will give a 45–50-minute presentation, and we will facilitate a Q&A thereafter. *Please send your questions in advance of teh webinar to [email protected] .
You can also pre purchase the 10 updates for 2022 here.