As ISME's Health and Wellbeing partner, Laya Healthcare understand the complexity that employers and HR professionals are feeling in creating and implementing your Return to the Workplace Strategy. To support you through this Laya healthcare are delighted to offer their first first HR Leader's Playbook,,the focus of which is supporting employees in their return to the workplace.  This is a unique document that they have created, which forms part of a series of Playbooks that will be made available to you throughout the rest of 2020.
Returning to the workplace (or continuing to work at home) brings with it operational and emotional challenges for you, your team, and your business.  While some employees will be eager to return to the workplace as soon as possible, others will wish to continue to work from home to varying degrees and it is this type of challenge our Playbook will guide you through.
Laya built the Playbook around a framework of C.A.R.E.  (Communicate, Anticipate, Respond and Engage) which will become an important tool for you in the coming weeks and months as the workplace continues to evolve, helping you build trust and ensuring your employees feel valued at all times.
View the  Playbook here.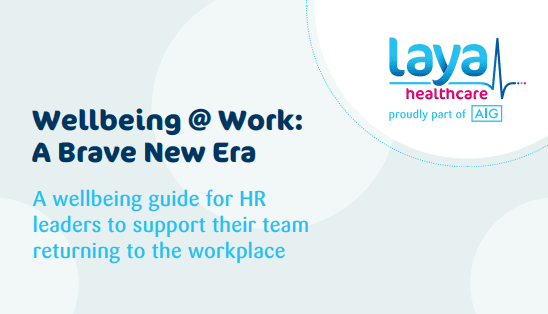 To find out more about ISME's Wellness Programme with laya  and Specturm Life, click here.