VIew ISME's Pension Equity Campaign Q&A which took place on 10th February at 12.00 noon with ISME CEO, Neil McDonnell and Eamonn Kielty, Managing Director, Money Plus and business journalist, Vincent Wall by Vincent Wall.
Download the slides from the webinar here.
You can find out more about the campaign on here and donate to the GoFundMe page here.
Vincent Wall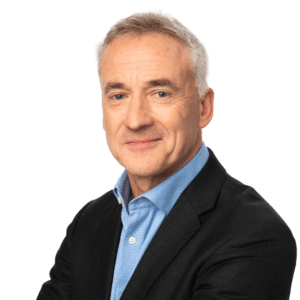 Vincent Wall is a broadcaster and communications consultant and presented Breakfast Business, a dynamic and insightful half-hour analysis programme  on Newstalk FM, Vincent also researched, scripted and broadcasts regular business and economic bulletins on Newstalk.
He was previously Director of Communications and a member of the executive team at the Dublin Airport Authority. Vincent held a number of senior editorial and journalistic roles in leading national print and broadcast media organisations in Ireland. These roles included editor of Business and Finance; Business Editor for the Irish Independent and RTÉ.
.
Eamonn Kielty
Eamonn is Managing Director of Money Plus and his primary focus is the development of the business by continuously enhancing the client experience.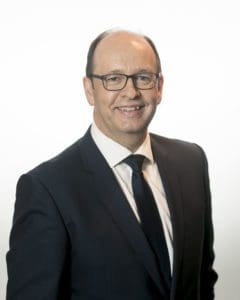 After honing his craft with Friends Provident and Bank of Ireland, he entered the world of self-employment in 2006.  Since then, he has assisted company directors, businesses, families and private individuals alike to map out their financial planning.  Excellent at building long term relationships, Eamonn is the adviser's adviser.  Passionate about small business, Eamonn was on the National Council of ISME, its Board of Directors and has also served as national Chair 2013-2015.
Previously, Eamonn attended NUIG, obtained a degree in Mathematics and Economics and completed a Postgraduate Certificate in Marketing. Professionally, Eamonn is a QFA (Qualified Financial Adviser) and is accredited with a Certificate in Investment Advice.  In addition, he is a regular contributor to newspapers and a presenter at variety of industry events.
Neil McDonnell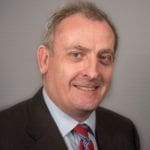 Neil joined ISME as Chief Executive in 2016. He previously served as an infantry officer in the Irish Defence Forces, as a staff officer in Defence Forces HQ, and in operational roles in Lebanon and Cyprus. Neil managed petroleum distribution operations for 12 years in Ireland for ExxonMobil, Topaz and smaller domestic customers.
He joined FTA Ireland as country general manager in 2013, and was instrumental in the forcing the (then) Department of Jobs and Enterprise, against trade union opposition, to introduce S.I. 342 of 2015. This enforced the application of EU rules on working time for mobile workers. He also managed the co-funding of the DPP-v-Perennial Freight appeal to the Court of Appeal in 2015. This overturned the State's interpretation of the Finance (Excise Duties) (Vehicles) Act 1952, resulting in a reduction in road tax for articulated vehicles from an average of €3,500 per annum to €500.
Since joining ISME, Neil has been especially active on the issues of insurance costs for small business, the introduction of a perjury act to tackle white collar crime, and the need for a comprehensive reform of Irish indigenous industrial policy.
Read about the campaign here and view our video about the campaign below.