PRESS RELEASE: 20th March 2019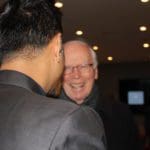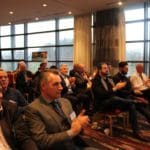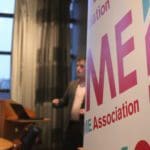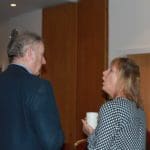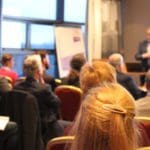 ISME, the Irish SME Association in partnership with Jobs.ie, have announced that the Association will host its next Roadshow in Oranore Co Galway on Brexit Day, the 29th of March.
ISME's next Roadshow will take place in Galway on Brexit Day the 29th March 2019
Key opportunity for businesses to network
SME lobbying, Brexit, Recruitment and Insurance Reform will be discussed
Admission to the event will be complimentary
The National Roadshows provide an opportunity for businesses to network and enjoy talks and discussions from a selection of speakers on topics such as recruitment, rising insurance costs and Brexit. Admission to all of these events will be complimentary. The event will take place on Friday 29th March, 7.30 am – 9.00 am in The Maldron Hotel, Oranmore, Galway.
Speaking in advance of the Roadshow, ISME CEO Neil McDonnell said:
"
There has been huge interest from the business community in Galway for this event. With the possibility of a hard Brexit looming, it's more important than ever for Irish businesses to network, and plan for the challenges ahead. The morning will provide an interactive space for local businesses to share best practice, and get up-to-speed on current issues facing the SME sector.
I encourage local business owners and managers in Galway to join us on the day and to take advantage of the knowledge of our expert speakers.
"
Speakers at the event include:
Neil McDonnell, ISME CEO
Peter Boland, Alliance for Insurance Reform
Christopher Paye, General Manager of Jobs.ie.
Paul McMahon, Principal, McMahon Legal
Derek Dunne, Custom Compliance Manager, Quality Freight Group
Sign up and check out the full schedule here.
Notes to the Editor:
ISME should be referred to as the Irish SME Association.
This is event is brought to you in conjunction with ISME Skillnet and Jobs.ie.
For further information, please contact ISME offices T:01 6622755 E: [email protected]