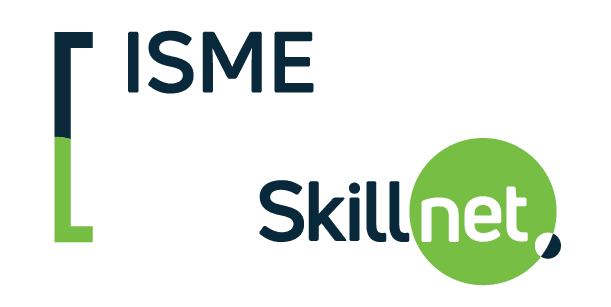 IPICS ISME Skillnet Supply Chain Courses
ISME Skillnet has recently partnered with IPICS The Supply Chain Management Institute for SME Supply Chain Skills enhancement, to empower Irish SMEs with essential supply chain skills through an exciting partnership. Choose from four Supply Chain Certificate courses designed specifically for your needs:
Certificate in Supply Chain Planning: Optimize operations and enhance efficiency with a fundamental understanding of supply chain planning.
Certificate in Supply Chain Procurement: Drive cost savings and maximize value through expertise in procurement strategies, supplier management, and contract negotiation
Certificate in Supply Chain Warehousing: Streamline operations and improve customer satisfaction with skills in warehouse management, inventory control, and logistics
Certificate in Supply Chain Technology: Streamline and improve operational performance using key technologies, and bolster reliability and advance processes by proposing new solutions
Experience world-class learning with industry-focused courses aligned with global supply chain standards. Enjoy flexible learning through an interactive online study environment, and take this training opportunity by utilising the ISME Skillnet subsidy of 30%, which makes these internationally recognised supply chain courses highly accessible and cost-effective for SMEs.
Elevate your SME's success with IPICS, the premier channel partner in Ireland of ASCM Association for Supply Chain Management. Enrol now in one of the Certificates in Supply Chain Planning, Procurement, Warehousing or Technology. Visit the above course web pages for more information and to book your place on these Supply Chain Certificate Courses, and take the first step towards advancing your skills and expertise.
To book this course please email [email protected]