What does your company need to do to comply?
Webinar commencing on Thursday 8th September, 2022 at 11am BST. 1 hour live webinar – 30 minute presentation + 30 minute Q&A.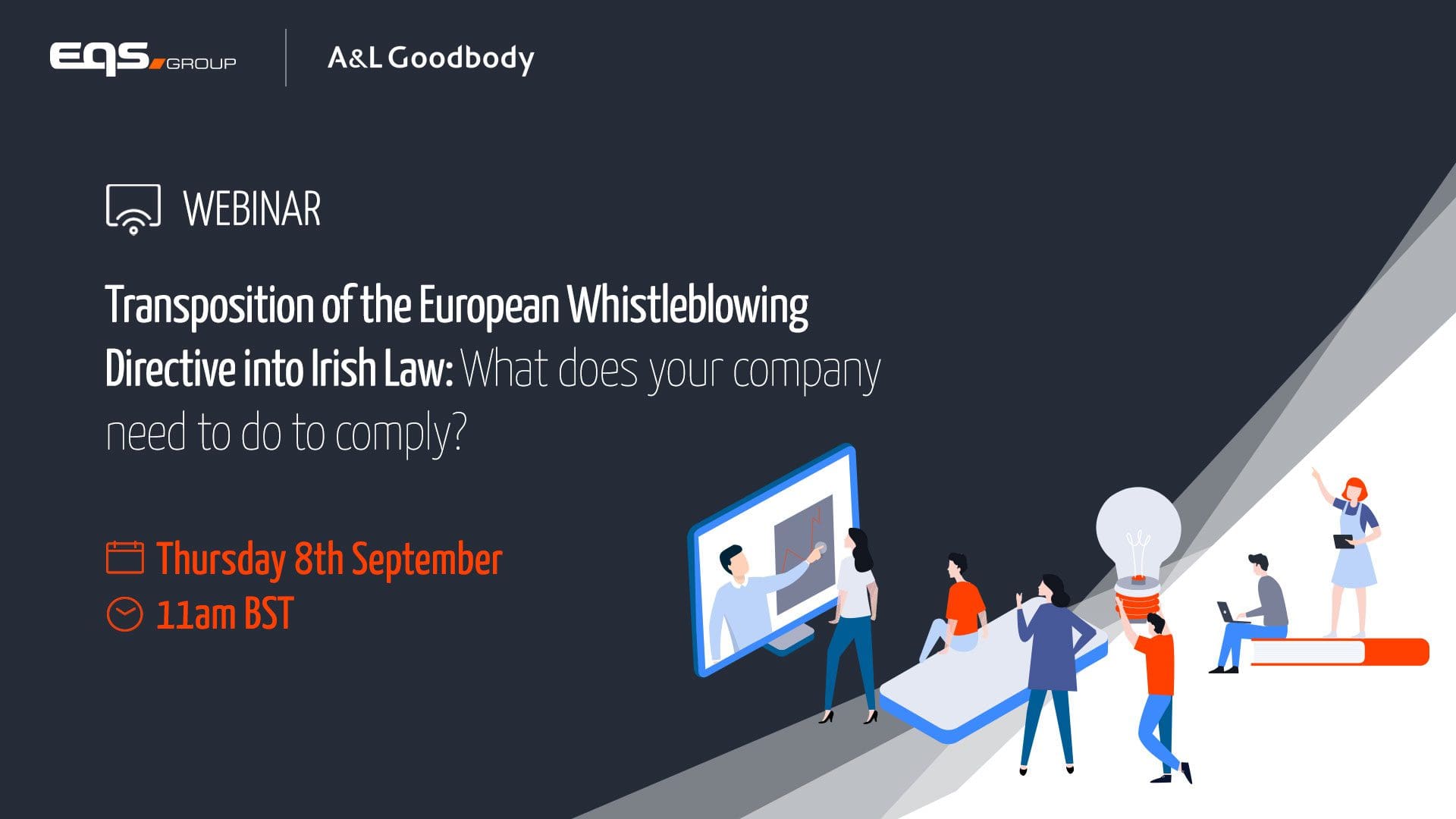 It's official, the Protected Disclosures Bill has been amended to transpose European Directive 2019/1937 into Irish law. This will have an impact on your organisation because companies with 250 employees or more will have to set up secure reporting channels. The reporting channel must be designed to keep the identity of the whistleblower confidential so as to protect them from dismissal, harassment, retaliation and further discrimination. In addition, all data must be stored in a secure location and must be compliant with data protection laws such as GDPR.
I'm delighted to say that we will be joined by legal experts from A&L Goodbody who will discuss the scope of the law, how this impacts companies in Ireland and best practices. We will also have an audience Q&A which will give you the opportunity to ask any questions you may have.
Transposition of the European Whistleblowing Directive into Irish law: What does your company need to do to comply?