Browse a selection of small businesses to support
Butlers Chocolates began life in Dublin's in 1932. The company was founded by a pioneering woman called Marion Butler. Marion established the company in the heart of fashionable Georgian Dublin, making her delicious confections by hand. Marion, continued to make her delicious chocolates until 1959 when the company was bought by Seamus Sorensen from Cork.
Chocolate Garden of Ireland
Established in 2001 by Jim and Mary Healy, The Chocolate Garden of Ireland is an Award-winning family business making hand made chocolates, premium ice cream and a wide range of delicious treats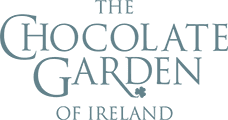 We are located on The Skelligs Ring, just off the main Ring of Kerry road and nestled along the Wild Atlantic Way. Skelligs Chocolate is Ireland's only fully 'open plan' chocolate production kitchen where you can get up close and see your chocolatey treats being made in front of you.
Phoenix Delite chocolates are Luxury Handmade Belgian Chocolates and Truffles made from the finest Belgian ingredients and we also cater for diabetics.