A new package from SBCI, has been announced for hire purchase or leasing of equipment, machinery and vehicles through, ISME Members,  SME Finance & Leasing Solutions DAC, a Kilkenny-based specialist SME lender. Finance from €1,000 to €70,000 is available at substantial discounts to typical rates.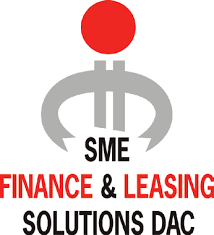 The new leasing and hire purchase products will be available immediately, with further details at www.sbci.gov.ie and www.smeleasing.ie.
This new €17.5 million facility with the SBCI will allow SME Finance & Leasing deliver much needed funds to the SME sector in Ireland. Let us help tailor a package to help finance that piece equipment you require. Let us help you in selling by tailoring packages for you customers.
Eugene O'Donovan, Chief Executive at SME Finance & Leasing said:
"We are excited to be able to offer these funds through our unique dealer network where we offer a fast, flexible finance solution to the market. Unlike many other finance companies, we don't just offer a generic service. We aim to build a long-standing and reliable relationship with our customers and dealers".
You can find out more about the new SBCI funding by contacting SME Finance & Leasing Solutions DAC on:
P : 056 770 6551
E info

@smeleasing.ie
From One SME to another, We are here to help you, You know your business, we know Finance.