An exciting opportunity for ISME Members in 2023.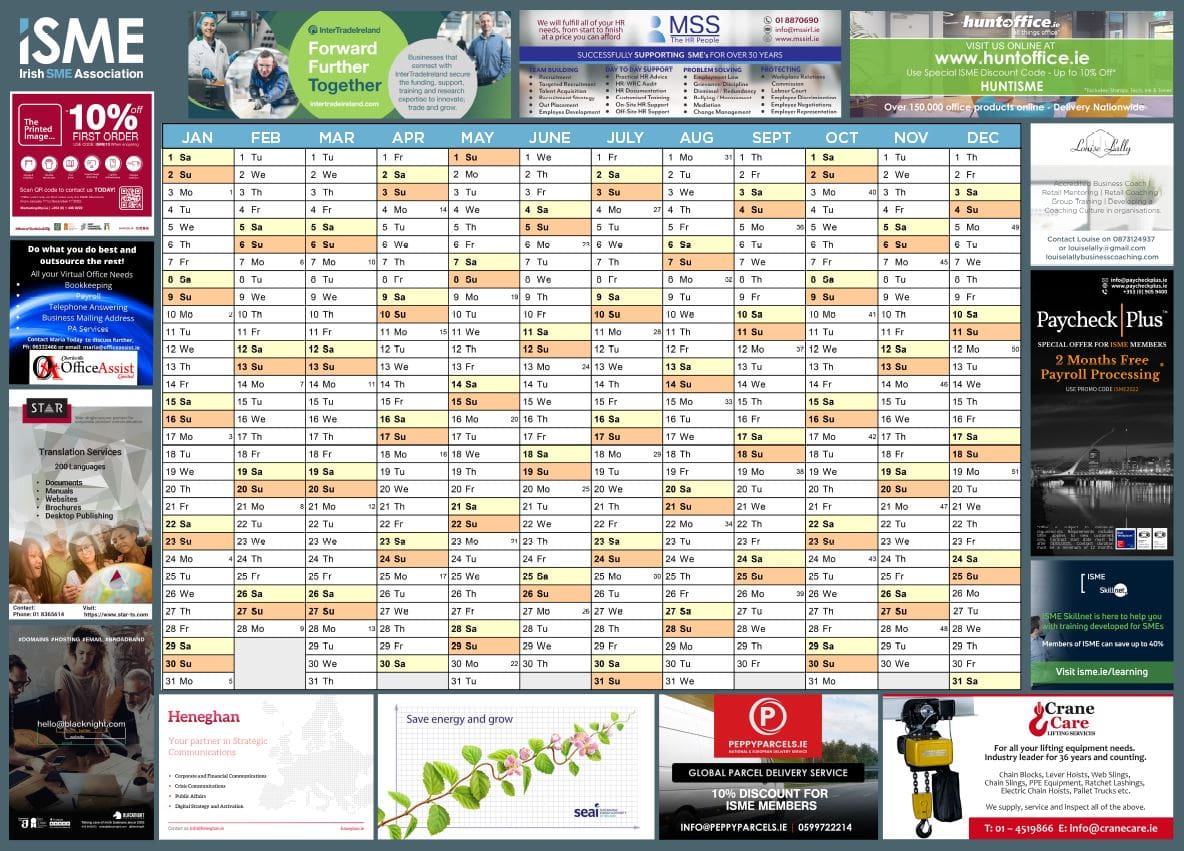 Following on from the success of the 2019, 2020, 2021 and 2022 Wall Planner, ISME are pleased to offer another opportunity for businesses to promote themselves with ISME Members in their place of work.
The 2023 Wall Planner will be distributed to ISME Members nationwide.
There are four sizes available for advertising, and as always, ISME Members receive a discounted rate.
The media pack can be downloaded here