The government have provided a range of posters to help you get back to business. These posters can be used anywhere and displayed for free.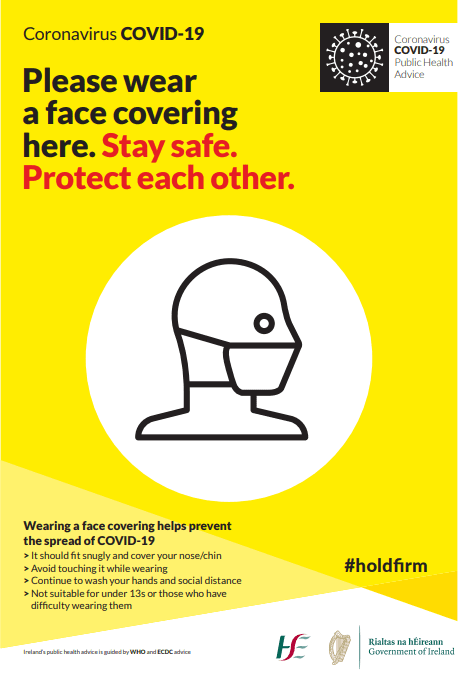 All posters are available here.
Posters available at the link fall int the following four categories:
Face Coverings on Public Transport
Face Coverings in Shops
We recommend you display posters in your stores and offices to remind customers and staff to wear a mask, maintain the social distance (where possible) and to maintain good hand hygiene.