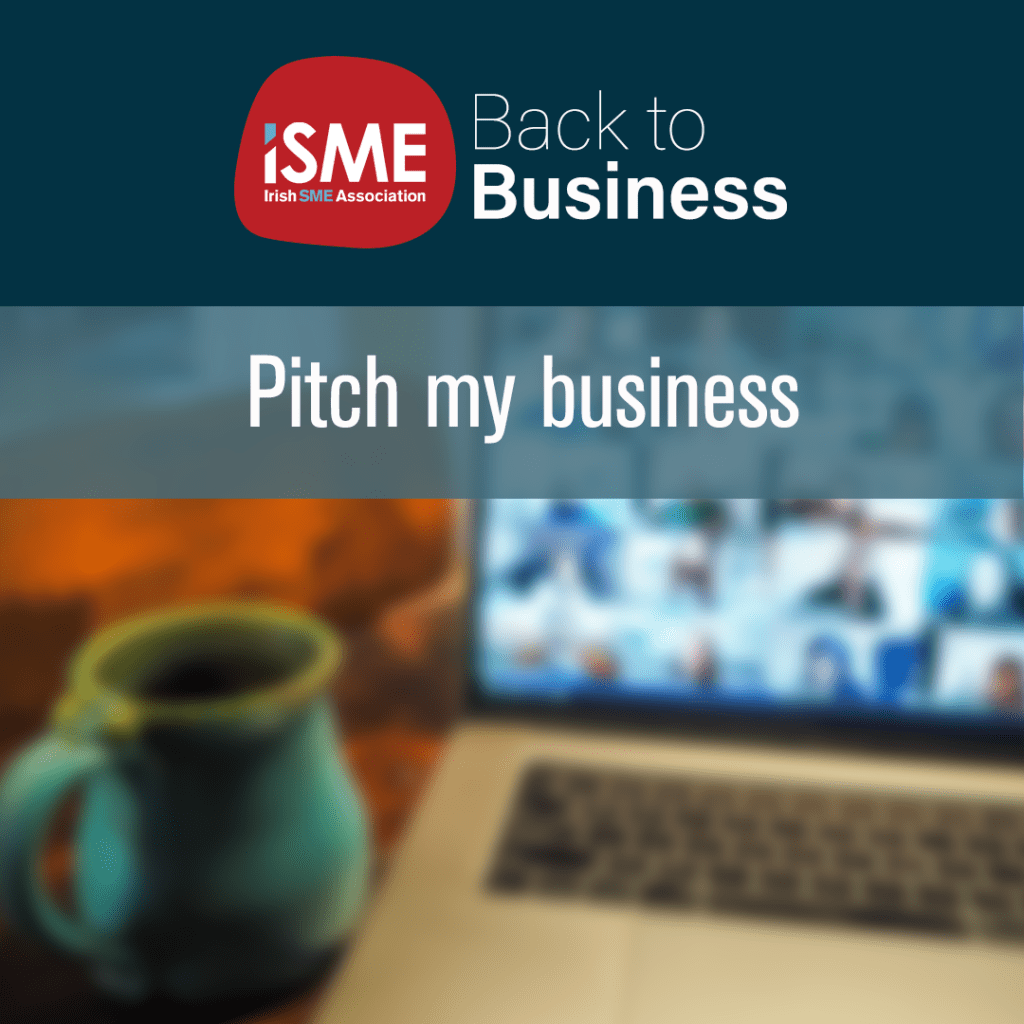 Registration is now open for  Back to Business: Pitch My Business – a virtual networking event.
We are delighted that Barney Callaghan, Executive Coach and owner of Callaghan Associates, will be speaking at the start of the event.
DATE: Wednesday, 16 September
TIME: 10.30am
It is free and open to all (Members and Non Members alike) where you can network and  promote your company.
Register by filling in the form at the bottom of the page
Details from the form will be included in a slide that will appear as you pitch you business. Please include your social media handles so we can follow each other and continue our online engagement
Each attendee will have 3 minutes to pitch
If is not possible to share your screen
You can include a special offer that will appear on screen
If you register and then can no longer join the session please email ciara@isme.ie so demand for these events is high.
You can watch back the last session below: