The Rates Revaluations that were due to take place in 2019 were postponed due to Covid-19. We understand that the Proposed Certificates are now being issued in September 2022.
The Valuation Office are extremely strict on deadlines and there is no leeway. There is a statutory process involved in the revaluation which we will touch on below. It is essential that ratepayers prepare and take action well in advance. Time is of the essence and we recommend that all property inspections take place as soon as possible.
What do you have to do for your rates revaluation?
It is vital that properties are inspected and measured and research completed as soon as possible. If you wish to appeal please remember there is a tight timescale.
How many dates do you have to appeal your rates revaluation?
Once the Proposed Valuation Certificates are issued the occupier has 40 days to appeal. If an appeal is not lodged the occupier is deemed to have accepted the figure proposed.
Key dates:
Some of our members may have already received an information pack from the Valuation Office with a Revaluation Information Form. This form will need to be completed and returned once received. It is expected that the relevant dates will now be as follows;
| | | |
| --- | --- | --- |
| Rating Authority | Proposed Valuation Certificate Issue | New Rates Liability Date |
| DunLaoghaire-Rathdown | September 2022 | 1st January 2024 |
| Galway (County and City) | September 2022 | 1st January 2024 |
| Clare | September 2022 | 1st January 2024 |
| Mayo | September 2022 | 1st January 2024 |
| Donegal | September 2022 | 1st January 2024 |
| Kerry | September 2022 | 1st January 2024 |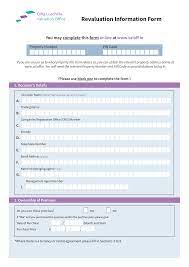 Cork is coming down the line, as yet a date has not been confirmed but it is important to keep this in mind. The properties located in different local authorities to those listed above will remain unchanged for the medium term.
In order to ensure that your occupational costs are minimised we recommend that action is taken straight away.
ISME's 2023 pre-budget submission is now live and can be read here.