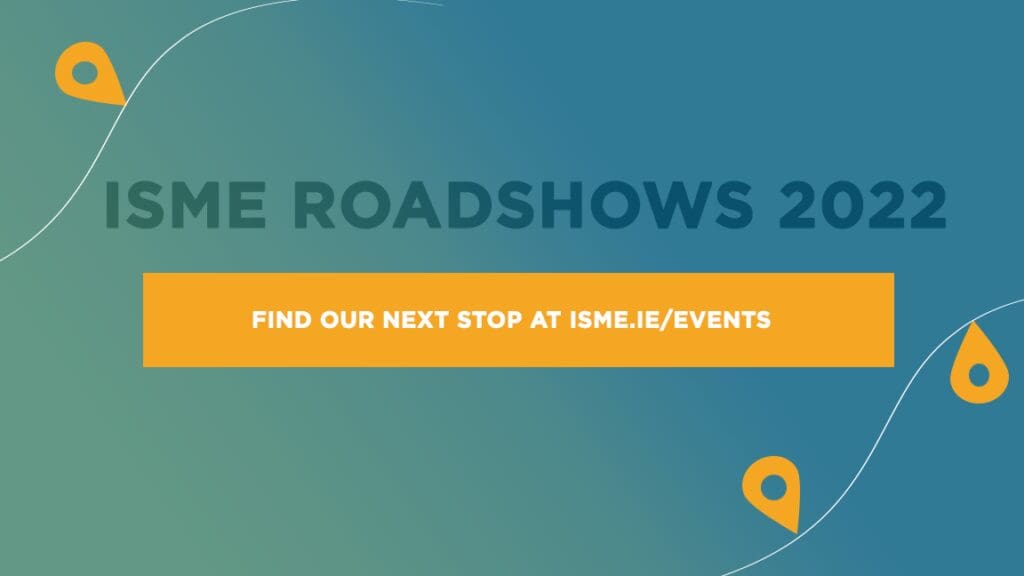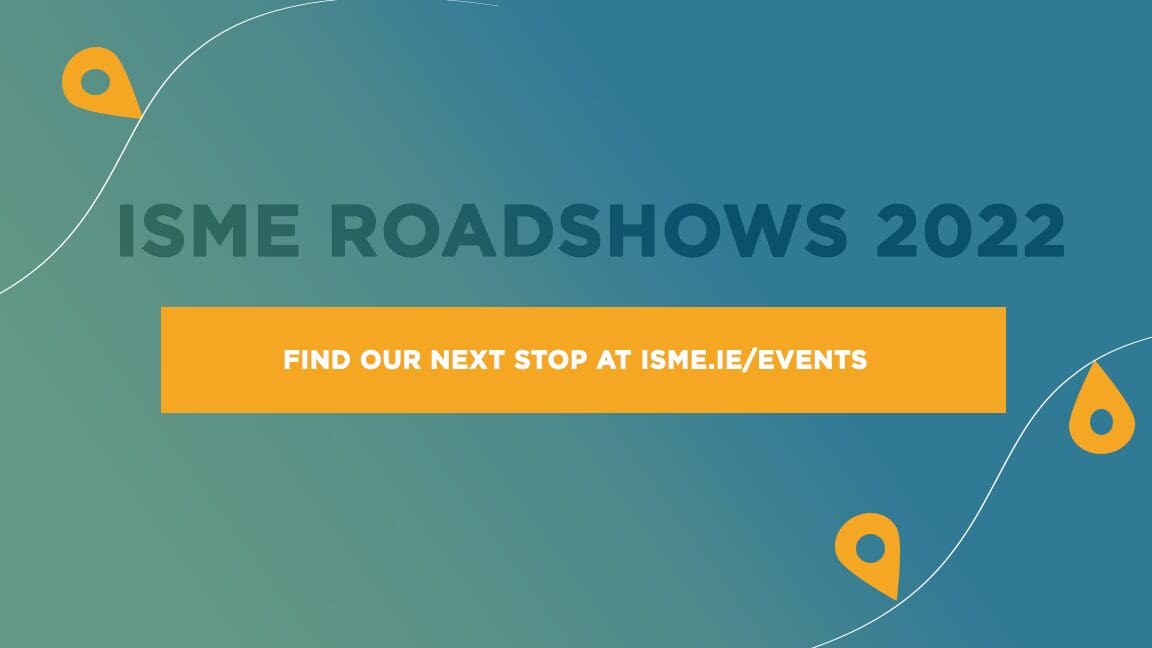 We are delighted to be back on the road to continue our Roadshow series in 2022 hosting events host in Dublin, Meath, Kildare, Cork, Wexford, Limerick, Roscommon and Galway.
We're heading West…
Wednesday 16th November, 4.30-6.30pm, Clonellan Suite 2, Athlone Springs Hotel, Athlone, Co. Roscommon
Thursday 17th November, 9.00-11.00am, Maldron Hotel Galway, Oranmore, Co. Galway
Everyone is welcome so please bring along your colleagues, clients, or friends in business. Refreshments are provided at all events and it's free to attend.
PROGRAMME 
ISME Update: 
Neil McDonnell, CEO
Adam Weatherley, Learning & Development Manager
HR Issues for Business:
Neil McDonnell in discussion with Tara Daly, HR Services Director, MSS – The HR People – at the Athlone Roadshow only
Safety Risk Assessment – Be Smart Platform:
Olamide Taiwo, Health and Safety Authority – at the Galway Roadshow only
Cybersecurity for SMEs: 
Detective Sergeant Pat Morrissey, Garda National Cyber Crime Bureau
David Waldron, Managing Director, Tier3Tech
Pitch my business & Networking:
Each attendee will have a 2-minute slot to give an elevator pitch to promote their business. A great opportunity to network with fellow business people in your area. Don't forget your business cards!
Please send in your questions or comments for the speakers while registering, particularly for the Cyber Security and HR discussions, so we can address issues that relate to your business on the day.
Register For Free Below
Please note you can attend more then one: