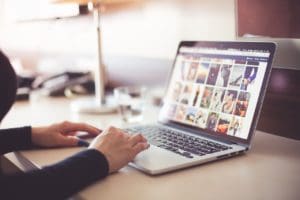 Introducing Website Development & Design from XYZ to join ISME's ADVANTAGE Affinity programme.
ISME Members will receive a 30% discount on website subscription, that's €25 ex VAT per month. This website subscription with XYZ offers:
A simple way to create brochure, e-commerce or event websites
Ideal for creating micro and large sites in-house at speed, without any technical skills required
Features include: eCommerce store, bookings, CRM, Live Chat App to manage your business plus more
Templates: create templates to speed up the process for each new site that you need
Free Graphics & Photo Library: use XYZ's free inbuilt photo library, icon library and illustration (SVG) library
All of the hosting and support is managed by XYZ
Access to a personalised web designer to help the user create, design and maintain their site
To see how easy it is to build a website with XYZ, view this video here.
Commenting on the Affinity programme, Michael Rogers, CEO at XYZ said
"As an ISME Member, we are delighted to join ISME's ADVANTAGE Affinity programme and to be able to offer 30% discount on website subscription to fellow members. In recent years it has been evident how important it is to be online and we can offer a simple and cost effect way for a business, big or small, to build a website providing technical and design support."
XYZ is an Irish website generating platform that allows users to generate websites large and small within minutes to sell their products and services online.  XYZ is the sister business of Mosaic Studios, one of Ireland's leading App development agencies. They have designed and developed over 1,000+ websites, apps & add-ons for small start-ups to large global brands. Find out more here.
To access this offer, ISME Members can log into the Members area and click here.
Take a look at the other Affinity offers available to ISME Members including broadband, accountancy, HR software, insurance, recruitment, merchant services and more here.