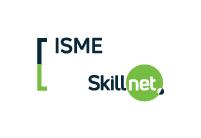 Our panel of experienced coaches and business advisors have either sectorial or domain expertise. They have been through ordeals that many businesses are going through themselves. Therefore, offering to share their experience allows the development of a trusted partnership, and set a confident path to success. The progression of this relationship will aid a business owner to delve into their true purpose, both personally and professionally. Take a look below:
Executive & Business Coach
Laurence Campbell
Laurence is a Franco-Irish executive & team coach and strategy & marketing consultant who is passionate about turning people, teams, and companies' potential into growth. Laurence has held international senior management positions in sales & marketing for A-branded multinational corporations in the FMCG, Telecoms, Retail and Oil & Gas industries. Laurence also set up her executive & team coaching and business mentoring practice in 2015. She is an accredited senior coach and mentor in leadership and personal development.
Aisling Melia
Aisling Melia works as a personal and professional life coach to key decision makers across a broad range of backgrounds. She is a member of the International Coaching Federation and has an Advanced Diploma in Coaching with Neuroscience. Aisling thoroughly enjoys supporting her clients set ambitious goals, work through complex decisions and deal with the day-to-day challenges that present themselves at work and at home. Aisling is also on track to become a certified Positive Intelligence coach and uses this approach to enable her clients to handle life's trials with a positive mindset and clear-headed focus. Aislings approach to coaching is influenced also by 15 years as an Executive Recruiter and qualifications in HR, teaching, and training.
Throughout your coaching sessions, Aisling will be your confidential and non-judgemental partner in navigating your way to results, and success. This will be achieved, with the use of questions, techniques, and tools, all underpinned by research in positive psychology, cognitive psychology, and performance science. At the end of your sessions with Aisling in addition to reaching the goals that you arrived with you will leave with more balance in your life, increased positive thinking and a wide array of tools and techniques that you can use again in your business and with your team.
Andrew Walker
Andrew is an experienced business professional with over 30 years of senior-level positions in national and multinational organizations. Andrew is dedicated to utilising his broad commercial expertise to improve profit, increase revenue, and ensure long-term sustainable growth for businesses. He is passionate about helping businesses reach their full potential and believes it should be an enjoyable journey. Andrew offers a unique business partnership, guiding you through a transition to a successful and sustainable business. Andrew will assist you in building a strong foundation and reliable operational systems. He will work with you to create effective marketing strategies and identify
areas for improvement. Together, you will implement growth strategies and increase the value of your business. Andrew's guidance will empower you to make strategic decisions that drive your business forward. Born in Ireland, Andrew lived in the UK and the Netherlands for 34 years, before
returning to Ireland in Dec'20.
Susana Marambio
Susana is a business consultant with over 20 years international commercial experience, identifying, developing and implementing growth strategies in pharma, technology, distribution and packaging industries, for global companies across Europe. Her mission is supporting business owners to achieve their ambitious goals, by consistently driving profitable growth and future proofing their business.
From developing a solid foundation and robust operational systems to establishing effective marketing strategies, Susana will help you to identify areas for improvement, implement growth strategies, enhance the value of your business and empower you to make strategic decisions. Susana is originally from Chile, has lived in Europe for the last 23 years, in Spain, The Netherland, the UK and moved to Ireland in December 2020. Susana also supports businesses as a Fractional Marketing Director.
Leadership, Business & Career Coach
Maria O'Dwyer
Maria is a professional Leadership, Business & Career Coach and Trainer. Having over 12 years' experience in Recruitment and Human Resources in organisations such as Apple and Microsoft, Maria understands the importance of having an effective people strategy in place.
Maria has a unique skillset when it comes to helping her clients attract, retain, and develop their employees. Maria is passionate about helping her clients to implement a strategic and cost-effective plan when it comes to hiring and retaining top talent. Maria provides bespoke people strategy coaching and mentoring to businesses who are looking to attract, hire, retain and develop their employees. She focuses her sessions in the areas of Recruitment, Interviewing and Retention.
Business, Leadership and Mindset
Simon Haigh
For the last 13 years Simon has been a CEO and GM of US and Australian companies and latterly, owner of his own global consultancy business, GCM Advisory: simonhaigh.com, which specialises in assisting organisations with business, leadership, personal and mindset growth.
His work is endorsed by World no.1 leadership thinker, Marshall Goldsmith. Simon is author of three business books, including Contract Law in an E-Commerce Age, Round Hall Sweet & Maxwell, 2001, Deal-making for Corporate Growth (Oak Tree Press), 2016 and How to Be a Better Deal-closer (Business Expert Press) 2019. Simon's clients include Business Schools, Government & Industry bodies and corporates.
Anne Arigho
Anne has over 30 years' experience of working for a small entity within a large multinational Company. Working in roles such as Finance Director, Risk and Compliance Director, with responsibility for all Human Resource issues within the team too, Anne is very aware of the demands on leadership particularly in an ever-changing environment. She understands the importance of having the right team around you in order to succeed.
Combining her business, risk and compliance experience, together with her coaching and mindset training, Anne is uniquely placed to understand the business and personal challenges that leaders face. Anne is passionate about helping individuals become clear on their priorities, goals and strengths, so as to create order and balance, lead their people and business to success and avoid burnout and increase resilience.
Anne is a qualified accountant, holds a Diploma in Corporate Governance and Risk Management, and an Advanced Practitioner Diploma in Coaching with Neuroscience. Anne is a member of the International Coaching Federation.
Business and Sales Coach
Jason Cooper
has spent the last 20 years as a sales and digital marketing professional in the UK and Ireland. He has also co-founded several online businesses and has been in involved with other series A funded start-ups as an advisor and partner.
For the last 7 years, Jason has run his own sales consultative business and has developed new selling concepts from the areas of NLP, Neuroscience, Behaviour economics and psychology.
He helps people and teams advance their understanding to be more self-aware in the selling process and to create trust, authenticity in the buyer's mind. Jason is also a business and sales coach and works with people within organizations to develop their own clear paths to build a growth mindset.
The Compliance Team Coaches
Eoghan Kenny, BEng, MTech, CISSP, CIPP/E, CDPP, Lead Auditor
Eoghan focuses his time working directly with clients to deliver successful outcomes in the areas of GDPR, Information/Cyber Security, Business Continuity and Disaster Recovery, bringing best practices from quality assurance and operational excellence to underpin these activities.
Eoghan has worked directly with over fifty client companies to date from diverse portfolio of sectors across a range of disciplines, delivering regulatory compliance projects, certified management systems and primarily, efficient compliance.
Eoghan is known for taking new or niche standards and frameworks, digesting the requirements and being able to help companies efficiently comply with these in a quick time frame.
John Mulcahy, MBA, MSc, BSc
John specialises in strategic business development, working with organisations to help them grow and reach their potential. This encompasses many areas within an organisation from strategic analysis, business process optimisation and digitisation to specific business development bid and negotiation management.
John has worked directly with organisations from Start-Ups, SMEs to large scale multinational. John is highly adept at digesting a large volume of data, analysing this and helping companies to develop a plan to implement changes and ensure measurable gains from the solution.
John's professional experience has mainly been garnered in Ireland and the UK but has also experience from operating in other areas within Europe, Africa, and the Middle East. John has worked with companies in the following sectors, Engineering and Construction, Manufacturing, Data Centres, Pharmaceutical and Agriculture.
Josephine Corkery (

B. Corp

Law, MSc, CIPD) HR Consultant, Trainer and Executive Coach
With over 15 years' experience in providing HR services to private, public and SMEs in a number of different business sectors throughout Ireland and further afield, her approach is to:
Partner with a business
Develop knowledge on the specific needs
Provide tailored people solutions
Her aim is to assist organisations to add value by helping maximise employee skills & productivity, ensure employment law compliance and implement HR best practice. Josephine has provided training to a diverse audience on topics such as:
Core Fundamentals of People Management
Professional Development Skills
Employment Law
Managing Conflict in the Organisation.
HR and People Management Coach
Tracy O'Brien
The People Password is dedicated to unlocking the potential in people through Training, Business Strategy, Coaching, Mentoring, Mediation, and positive HR Solutions. As a psychologist and former HR Director, I founded The People Password to bring my passion for and experience in delivering business results through people to business owners, individuals, and HR Departments. I have over 20 years board level and generalist HR and business leadership experience. Through this experience I have gained in-depth knowledge of Business Management and Strategy, Employee Engagement, People and Business Integration, HR Strategy and Operations, Change Management, Coaching, Mediation, Performance Management and Talent Management in B2B and B2C businesses. I have worked with teams who have gained international accreditation as best employers under my strategic and operational vision and execution. I add value through training, coaching and mentoring in business and soft skills and supporting teams and individuals to operate at their best, consistently.
Accredited Retail Business Coaches
Louise Lally – Accredited Retail Business & Performance Coach
Louise specialises in Retail Training and Coaching through performance and development programmes through coaching. She supports in the implementation of new training practices that enables businesses to be more successful, more productive and more profitable. Working with Retailers to improve performance and generate results through Training | Mentoring | Coaching. With over 13 years of experience in the industry, Louise works with businesses to find solutions and implement positive change.
Miriam Simon – Accredited Retail Business Coach
Miriam is an experienced strategic business mentor and non-executive director who brings over 30 years board level expertise, leading large Retail SMEs and Multinationals, both operationally and strategically. Miriam has spent the last decade mentoring start-ups in the disruptive technology and med-tech space and still works with the EIC in this field. A qualified and accredited executive coach / Miriam studied corporate governance with the Institute of Directors and is also Vice President of her local Chamber of Commerce.
Orla McDonnell – Accredited Retail Business Coach
Business Mentor / Coach: Work with Retail Business Owners & Professionals to Create a Leaner, more Efficient Business & Produce Better Profit Margins | Transition Your Retail Business by Maximising Opportunities. She has vast experience and knowledge working with both independent and big-box retailers in the UK & Ireland. Founder of OMD Consultancy – a business agency dedicated to the retail sector, Orla helps retailers grow their business and their profits fast.
Finance Business Coaches
Francis Donnelly – Finance Business Coach
Francis works as a CFO, and a strategic and financial adviser. He has a strong track record in assisting clients from a wide variety of sectors at various stages in their lifecycle, in the development and implementation of their growth strategy, helping them to plan and execute strategically, and ensuring that they identify and secure the most appropriate form of finance necessary to achieve scale.
Francis has also worked extensively in providing advice to companies planning for Brexit, in programmes run by Enterprise Ireland, and Intertrade Ireland. He has also advised several companies in implementing improved working capital management and accessing funding supported by SBCI.
Francis has worked in challenging and fast-growing enterprises and contributed to those companies' success. He has a large network of contacts, which he leverages in promoting, and execution in support his CFO role.
As a CFO he strategizes, plans collaboratively, promotes exemplary execution, ensures maintenance of high governance standards, delivers quality board and management information, motivates and pro-actively improves the team in a fast-growing environment, and ensure a high standard of control and management.
John Murphy – Finance Mentor
John is a Chartered Accountant (FCA) with over 25 years' experience at CFO and CEO level in SMEs in Ireland, UK, Germany and Scandinavia.
John has worked with both start-ups and established companies. He has successfully raised finance for companies and has managed company reorganisations and led company acquisitions and disposals. He has a track record of accelerating growth, improving profitability, and increasing the valuation of the companies he has worked in.
John's expertise:
Strategic Financial Planning
Business Plans
Financial Reporting, Budgeting and Forecasting
Cashflow Management and Planning
Company Reorganisations
Equity Fundraising
Bank Negotiations
Sourcing Funding from Irish Government and EU Sources
Corporate Due Diligence, Acquisitions and Disposals
John is an experienced company mentor for Enterprise Ireland and LEO. He has strong financial abilities, is a good communicator and listener with the ability to solve problems and brings sound commercial sense to all his business dealings.
Niall O'Kelly – The Agile Executive
Since joining The Agile Executive I have worked with 13 different SME clients assisting them to develop financial plans, obtain grant aid and other funding, improve their processes, generate new sales through introductions and improve productivity and profitability. Niall has successfully applied for and been awarded grants for these clients from Enterprise Ireland, Local Enterprise Offices and InterTradeireland. He has prepared 9 individual strategic plans for Irish SMEs over the past two years assisting these companies, not just to grow their businesses, but to navigate their way through the difficulties posed by the Covid-19 pandemic.
Since qualifying as an accountant in 1993 Niall has spent most of the intervening 28 years working with or for SMEs in Ireland. Some companies were solely focussed on the Irish market, but many others were very much export focussed and he has assisted them in operating across the globe.
Niall has also mentored several SMEs under various programmes with Local Enterprise Offices.
Technology Mentor
Dermot Glynn
Coming from a technical / sales background Dermot's style of Coaching and Training comes from a very practical footing. He takes the complicated and turn it into actionable solutions that can be implemented in your business. The goal here is to make your business more secure by understanding the risk and mitigating against it.
He has 28 years of experience in the IT sector and he has held roles at all levels.
He is the founder and managing Director of Dgtek, an IT managed service provider.
Dermot has extensive experience in the IT strategy and cybersecurity area with many of Irelands top 500 companies.
Technology and Marketing Mentor
Ruairi Keran
Ruairi's style of Coaching and Training offers an optimal learning and growth space for team success and growth that is safe, dynamic, and impactful, always leading to new skills and behaviours that strengthen performance. His purpose as a coach and a trainer is to assist you with the growth of your business through digital marketing.
He is the founder and managing Director of two Digital marketing agencies Evolve Marketing & CSM Agency in Ireland who have worked with over 400 companies combined.
He has extensive experience coaching and training over 500 companies in Ireland and teams in the United States and Ireland around lead generation and marketing including Kanzoo, Youearnedit, Phillip Lee, Concussion Coach and Roberts Nathan.
Marketing / PR Mentor
Lissa McPhillips
Significant experience working with SME business owners training them to deliver effective marketing solutions that deliver real value to the business.
Insightful executive leader who delivers major business enhancement with a focus on marketing strategy and how it can support sales growth.
Senior level experience spanning over 23 years having worked both in Ireland and Internationally with leading brands such as Esat Telecom, Digicel, Dell and JP Morgan.
Commercially driven bringing a hands-on, results-focused approach to marketing.
Significant strategic experience designing marketing strategies and plans and mentoring teams across various locations.
Michael Foley, Aspire Digital
Michael is a digital marketing expert with over 30 years commercial experience.
His specialty is converting user/customer interaction into company revenue.
Michael is an experienced Mentor having provided mentoring and strategic leadership advice to advocate groups and bodies such as members of the Construction industry Federation, Dun Laoghaire Chamber of Commerce and the Irish International Business Network. He has provided strategic consultancy and mentoring support to small and medium sized businesses on behalf of ISME.
Aspire Digital is an approved Enterprise Ireland Digital Marketing Agencies for supply of consultancy and mentoring advice to Enterprise Ireland client companies.
Michael has track record in dealing with companies across the growth spectrum, from sole traders to semi state bodies and internationally trading organisations.
He is experienced in working across all industry sectors, from financial services to retail, most
notably he worked on the development and launch of a new e-commerce platform for Paul Galvin (designer and former Kerry All Star) for launch of his new brand Keohane Athletic Club in 2022.
Michael has extensive experience of the Dublin retail sector having engaged with the advocates of the retail sector, such as Dublin Town, to encourage and support their collective marketing efforts, and deliver tangible results for their businesses.
He has been CEO of Aspire Digital Marketing since its foundation in 2012. Prior to the establishment of Aspire Digital, Michael was Chief Commercial Officer for an
International financial services business.
Michael holds a Master's in Digital Marketing and a Diploma in Analytics from Harvard University, Boston.
Sharon Ginnetty
Sharon is owner and marketing consultant with Optimise Marketing, a Wexford based digital marketing consultancy. With over 20 years national and international experience working in a range of industries and business sizes she offers clients mentoring assistance with Marketing & Digital Marketing Strategy. Mentoring with Local Enterprise Offices and other public bodies since 2013, she has met with and assisted hundreds of small businesses with Digital Marketing Strategy through different mentoring programmes. Sharon can help you with challenging tasks such as structuring a new website, adding systems into your business to make your digital marketing more efficient and effective, and choosing the correct social media channels for your business. Furthermore, content creation tools, email marketing techniques and other digital marketing tactics can be discussed. If your website is underperforming and you are not getting the expected results Sharon can review with you and discuss SEO, PPC Advertising, Affiliate Marketing and Link Building strategies. Sharon holds a B.Comm, two Postgraduate diplomas in Marketing and Enterprise Development, a Diploma in Digital Marketing from the Digital Marketing Institute and is a Graduate Member of the Marketing Institute since 1998. See www.optimisemarketing.ie for more.
Strategy Mentors
David O'Sullivan
David is a Chartered Accountant with over 25 years' experience in shaping and leading large-scale business operations and transformation with multinationals across a broad range of industries and geographies including CA Technologies, Digicel, Thomson Reuters, Coca Cola, Heineken, Schneider Electric, Whirlpool, Lear Corporation, Bank of Ireland, Electrolux amongst others.
In 2008 he founded his own global consulting firm that grew rapidly ($10mln + revenue, 65 employees), helping leading organisations develop world class operations. Prior to this, David learnt his trade in senior roles including CEO of a professional services firm, COO of one of the world's first cloud-based SaaS companies, Group Corporate Controller of a global FMCG, and Head of Business Transformation with a leading media organisation. He has broad experience in FMCG, Technology, Manufacturing, Retail, Pharma, Media, Financial Services, Engineering and Construction. This includes extensive strategy, design, implementation and operational experience of new Finance operating models.
For the past 5 years, he has focused extensively on the Irish SME market providing support to new and established companies looking to expand their businesses profitably.
John Lynch
30+ years of international senior management experience in roles of CEO, Senior Executive, Chairman, and Executive/Non-executive director and CEO mentor with strong record of achievement and broad experience based from the U.S.A., U.K. and Ireland.
Strategic business thinker, wide knowledge of SME and international business, with strong analytical skills which direct and drive business growth and profitability. A proven track record of strong financial management, change management & turnaround, identifying key commercial opportunities, leading growth businesses, and building experienced senior teams. I have built start-up businesses, including building a business from ground up through IPO. Successfully completed several rounds of fundraising, negotiated major complex contracts and government price negotiations, positively influencing government policy. Experienced in out-licensing and acquisition/in-license of products and the generation of new products. Experience in multinational and SME companies. Strong functional skills in finance, sales, marketing, business development and operations.
Tony Dignam – MD – The Agile Executive
A strategic thinker who demonstrates a great capacity delivering outstanding financial and operational performance within businesses over 30 years. Experience in acquisitions, sale, restructuring of, turning
around and attracting new business. Has worked with a variety of SME's and has helped them with their business planning, helped them improve their profitability and their cashflow giving them more control over their business.
A strategic thinker who consistently demonstrates a great capacity for leading change and delivering outstanding results.
Career achievements delivered through process improvement, employee engagement, integrity, and seeking innovative ways of delivering transformation.
Passion for business and for sport.
Senior level executive experience in FMCG, Retail, Food Services, Hospitality, Technology and Sport across Ireland, US & Europe.
Experienced Company Director and Company Secretary having been on the board of over 30 different companies including Paralympics Ireland, an exciting organisation to be involved with.
Sales and Business Growth Mentor
Seamus Murphy
Experienced Business Owner, Senior Manager and Professional Services Advisor focused on helping SMEs improve their business growth and diversify into overseas markets. Strong track record driving the commercial growth of businesses in industry and as a professional advisor. Extensive experience working on strategy, operations, commercial and financial analysis, people management and product review / development with SMEs in Ireland. Proven industry experience establishing a business in an overseas market from scratch and building it profitably as part of a market diversification strategy.
Experienced professional Manager with excellent financial and organisational skills. Strong knowledge of various industries including manufacturing (FMCG), Engineering, Construction Services and Community Development. Holding strong qualifications in International Selling (Post Grad Diploma in International Selling through DIT) and general management (B.A. in General Mgt. through IPA). Hard working and flexible with good communication skills and a positive attitude. Good empathic personality and good inter-personal skills. Very strong on financials in business, good business development experience and a strategic thinker.
Neil Mullaney
Experienced Business Owner, Senior Manager and Professional Services Advisor focused on helping SMEs put in place sales plans and targets to improve their business growth. Strong track record driving the commercial growth of businesses in industry and as a professional advisor. Extensive experience working on strategy, operations, commercial and financial analysis, people management.
Successfully founded a Technology Business and sold it in an MBO funded by a leading Irish Bank.
Neil works as a consultant and CEO in SMEs. He has extensive experience in strategic and business planning, sales development, performance management, mentoring and business advisory services.
He is involved in several high-performance start-ups which have traded very successfully.
He has work in the IT Managed services area, the corporate travel sector, the construction and building world, and large multinationals such as VMware and Vodafone.
He has managed and guided highly preforming sales teams to ensure targets and margins achievement. He has a strong belief in mentoring talent in an organisation to maximise individual and company goals.
Executive Coach
Joe Dalton
Joe is a Trusted Advisor and International Executive Coach, Radio Show Host, Inspirational Speaker and Tedx Speaker. He is a serial entrepreneur, Knowledge in the automotive industry, fitness, bespoke software development, including product development, and service in in many sectors
An exceptional business person, with vast expertise in sales and marketing, both in Ireland and abroad, with a proven record of accomplishment in achieving year on year company growth and regularly exceeding defined targets. His strength lies in successfully managing and motivating teams to achieve business growth.
Joe has an ability to increase a business's income and success. He uncovers hidden assets, overlooked opportunities, and untapped possibilities. He has an innate understanding of how a company can use the internet to enhance brand awareness. He also translates all the tech jargon and breaks it down in layman's terms.
Joe works with successful businesses who are challenged by 'too many ideas but not enough time' and want to simplify their business so they can make more money by working smarter. He worked with Local Enterprise Office (LEO), Trinity college mentoring program, domain.ie and many small business and entrepreneurs. Aside from being the Chairperson of DublinSouthFM, he also has 2 successful business shows on the Irish radio.
Scaling Your Business– Certified Business Advisor Here
Brian Keegan
Brian, a ISME member for some years was Founder and CEO of an international outsourcing company he started in 1998. The company served tens of thousands of IT & Telecoms contractors in 32 countries with offices in London, Dublin and Bangalore. He went through the start-up, scale-up and sell-up cycle and now teaches other entrepreneurs to do the same. He is also Ireland's only Certified Scaling Up Coach, the worlds top leading growth methodology he learned at Boston MIT to help him grow and sell his company. He is the founding President of the Entrepreneurs Organisation (EO) Ireland. Brian specialises in helping business owners to Scale and Exit their companies by bringing them through the process of discovering their "Rembrandt in the attic" to extraordinary Exits.
Sales and Customer Relationship Management
Karen Sommerville
Karen is the owner of Call Focus, specialists in helping companies develop greater customer relations, maximise opportunities and ultimately increase sales for both the business to business (B2B) and business to consumer (B2C) markets.
An experienced trainer, mentor and advisor, Karen works with many leading business associations, Skillnet groups, Local Enterprise Offices, in addition to private clients across a wide range of industry sectors from start-ups, to SME's and large corporates.
There are a number of areas Karen can focus on including:
Sales planning & customer service strategies
New market identification, customer profiling and segmentation
Defining means for lead generation and building a healthy sales pipeline
Exploring new opportunities through market diversification and various sales channels
Development of sales function with special emphasis on internal sales teams
Sales forecasting, budgets, resource planning and target setting
Sales process improvement, performance measurement and KPI's (key performance indicators)
Customer relationship management (CRM) and database management/ marketing
Coaching, training and mentoring of sales and customer service staff
Customer acquisition and retention programmes
Development of customer centric ethos through account key management programmes
Customer service charters & refining SLA's (service level agreements)
Karen holds a degree in Business Studies and has qualifications in Training, Mentoring & Managing People, Advertising and Computer Applications Programming. She is a member of the Marketing Institute and the Irish Institute of Training & Development. She is an NLP (Neuro Linguistic Programming) Licensed Practitioner and has studied European Consumer Law through the "Consumer Ready Law" programme.
Governance / GDPR / Succession Planning
Léon Atkins, Impact Privacy
Before co-founding Impact Privacy, Léon was an executive-level, in-house attorney for more than 15 years. Delivering legal, privacy, risk, and compliance programmes in several sectors, Léon later spent several years in the healthcare sector, leading the legal and compliance functions of a listed major European healthcare outsourcing business.
Léon leads Impact Privacy's European business, and personally builds relationships with clients by delivering privacy solutions that leverage his deep understanding of European data protection principles, and his legal, risk, and compliance insights.
Do you think a mentor could help you business?
Any private sector businesses based in Ireland with between 5 and 250 employees are eligible to participate in the ISME Back to Business initiative. Additionally, you must be an existing ISME member to avail of this programme.