Back to Business initiative now live
Free advertising for ISME Members
Advice, webinars and networking
Support SMEs, think local, shop local
ISME are delighted to launch Back to Business – an initiative to provide Members with a platform to promote their business, network and get key information during the COVID-19 crisis. ISME have created a dedicated section on ISME.ie that will advertise and promote businesses, free of charge; provide webinars, videos and blogs focusing on key tools and advice needed to get back to business; and in the coming weeks will host virtual networking events.
Neil McDonnell, ISME Chief Executive commented
"As our COVID-19 restrictions ease, it is vital for our small businesses to get back trading again. They have been starved of trade for so long that the viability of many is threatened. Consumers can play their part by staying local and shopping local. ISME is playing its part by assisting businesses to find those local customers more easily, and free of charge."
The focus of this campaign is to think local, think Irish and get business moving again. The Irish business community, and in particular small and medium businesses, are experiencing challenges like never before. Many are making very tough decisions and others are looking at ways to pivot their business. This campaign celebrates and encourages innovation and rethinking of business delivery following a sea change in society post COVID-19 and offers ISME's channels as a means to promote this.
We hope this campaign inspires more businesses to work together, be it in the consumer or business to business sectors, big or small companies and also direct members of the public to support Irish products and services.
We are very pleased that Samantha Kelly, Social Media strategist, speaker, author and founder of the Women's Inspire Network is joining us in this initiative and Samantha explains why she wanted to be involved: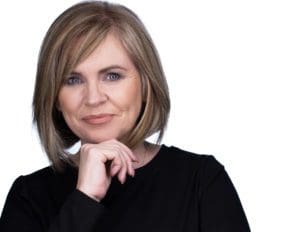 "This initiative with ISME is so important for business owners right now. Now is the time for collaboration and supporting each other. We are in the same boat so we understand the challenges and issues that are coming up. I'm really proud to be part of this campaign. I look forward to supporting other business owners along the way!"
View the campaign on www.isme/backtobusiness