Our Spring/Summer Roadshow series took place in March, April and May visiting more Dublin, Drogheda, Thurles, Cork Portlaoise and Shannon.
The programme included an address by ISME's CEO, Neil McDonnell, and a update on training with ISME from Adam Weatherley, ISME Learning & Development Manager
We were delighted to be joined by:
Minister Neale Richmond at the Dublin Roadshow
John Barry and Tara Daly, MSS Ireland – The HR People and Sinead Byrne, ISME HR Advisor for our HR Focus on Statutory Sick Pay
Alison Donnellan, SEAI, Deirdre Carroll, LEO – Fingal and Mary Ryan, LEO Tipperary who discussed SME Supports & Finance
Patricia Murray, Senior Organisational Psychologist, HSA who looked at Psychosocial hazards and managing the risks in the workplace
Dr Joan O'Hara, Occupational Health, Health & Safety Authority who covered Total Work Health, Safety Culture & the role of Safety Representatives
Pat McDonagh, Founder, Supermacs who discussed Dealing with bogus insurance claims and the pursuit of court costs
Local Business Feature line up was:
Marc O'Dwyer, Big Red Cloud in Dublin
Bronagh Conlan, Managing Director, Listoke Distillery in Drogheda
Miriam Everard, Joint Managing Director, Templetuohy Foods Ltd in Thurles
Maxine Hyde, General Manager, Ballymaloe Foods in Cork
Sandra Meade Redden, Mochua Print & Design in Portlaoise
Jenny Martin, Chief Marketing Officer, HRLocker in Shannon
Each session will finished Pitch.my.business – our networking event allowing business representatives to give a 2-minute pitch and network with fellow business people.
More Roadshows to come in the Autumn, details to be announced.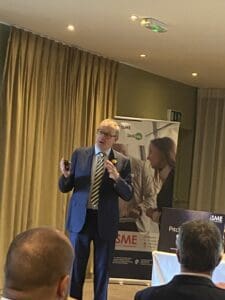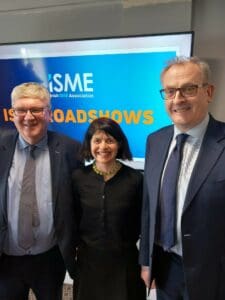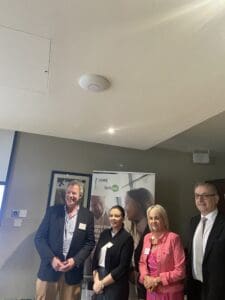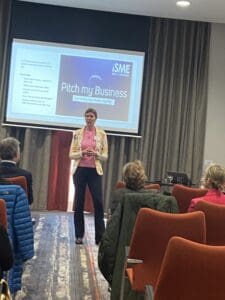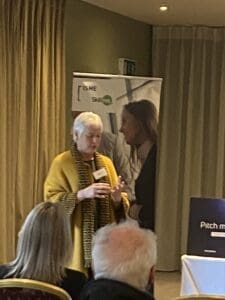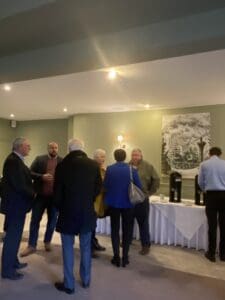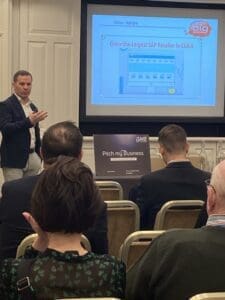 Supported by ISME Skillnet