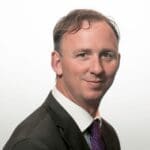 Dear Member,
This is one of the last communications you will see from me as ISME Chair. I have been delighted and honoured to serve for the last two years in this important role on your National Council.
Our AGM and lunch will take place in Leopardstown on Friday 24th May. I hope to see you there, it's a great day out, with an always-entertaining guest speaker, and the day is a great networking opportunity.
The 24 May is also the day of the 'count' for election to the next National Council, which will sit from 2019-2021. The National Council is the decision making body for ISME. It appoints the ISME Board, and it sets ISME policy. It is vital that we keep refreshing our National Council, to keep it relevant, and to ensure that the ISME Executive has a broad range of representatives to inform it on policy.
What do we want in a National Council? Most importantly we want diversity: in gender, in regions, in age, and in business sector. Irish SMEs are about 50% services, with construction, distribution, industry, and financial services following in size. Our Council membership should reflect that (and probably be a little less Dublin-centric). So if you are interested in standing, please nominate yourself on the accompanying nomination form below.
You will need to be nominated by at least two (2) ISME members for your nomination to be eligible. In the event we have more than 23 nominees, those with the highest number of nominations win. Nominations must be received by our election scrutineer (details on the ballot form) by Friday 17 th May at the latest.
Best of luck, and I look forward to seeing you on May 24th.
Ciaran Murtagh
ISME Chairman