ISME are delighted to announce their partnership with Laya Healthcare and Spectrum.Life to provide an exclusive offer on an Employee Assistance Programme (EAP) for Members.
In ISMEs HR survey carried out earlier in the year, 50% of respondents indicated that they would avail of an employee wellness programme which made it clear that workplace wellness and support would be of huge benefit for many Member companies.
In the CIPD Ireland HR 2019 survey report, the areas of talent acquisition and retention are central to the HR agenda for the next two years. The report also highlighted issues that are affecting the quality of work in organisations with one emerging issue being mental health. Findings from the survey show:
Over 20% of organisations report an increase in absenteeism rates in the last 12 months.
More than 25% report an absenteeism rate of between 6% and 9%.
44% reported stress as a factor contributing to absenteeism among their staff.
EAP was identified by 84% of respondents as a top wellness initiative.
ISME's CEO, Neil McDonnell said:
"One of the big challenges facing most SMEs is recruitment and retention of staff. We believe this EAP programme will provide a company with an easy way to offer employee-friendly support and assistance in their work, which in turn can only benefit the business."
24/7 Mental Wellbeing Support Programme (EAP)
The service offers unlimited access for your employees and their family members to a freephone EAP service 24/7, 365 days a year. Employees can also access via website, app, or live chat and receive:
24/7 Freephone Mental wellbeing support.
Up to 6 Sessions of face to face Counselling.
Video/telephone counselling option.
Support across finance, legal, mediation, parenting coaching, life coaching and more.
Members up to 30 employees €500 (fixed cost per year).
Each subsequent employee €9 per employee per year.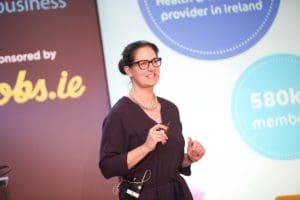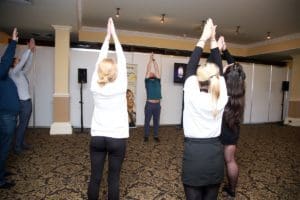 This programme is available now, click here to find out more or contact Mark O'Connor in ISME on email or ring 01 662 2755.