Imagine launched in 2017 and have 249 high-speed broadband locations LIVE today covering over one million homes and businesses across 32,000 townlands. Communities across rural Ireland can now connect to the broadband speed they need.
Imagine high-speed broadband infrastructure update for homes & businesses in Rural Ireland
In 2021, Imagine will continue to rollout their High-Speed Broadband network with many more homes and businesses enabled for high-speed broadband in the coming months. Their High-Speed network continues to provide increases in performance, scale and reliability for its customers with average customer data usage matching that of the alternative Fibre to the Home (FTTH) during 2020.
Many premises due to wait 1 to 5 years or more for fibre have an alternative broadband option available NOW from Imagine. With an average data usage over 360 Gigabytes per customer per month, from remote working, on-line education, social to streaming and gaming to shopping – Imagine broadband is consistently delivering reliable high-speed broadband for homes or business across multiple devices.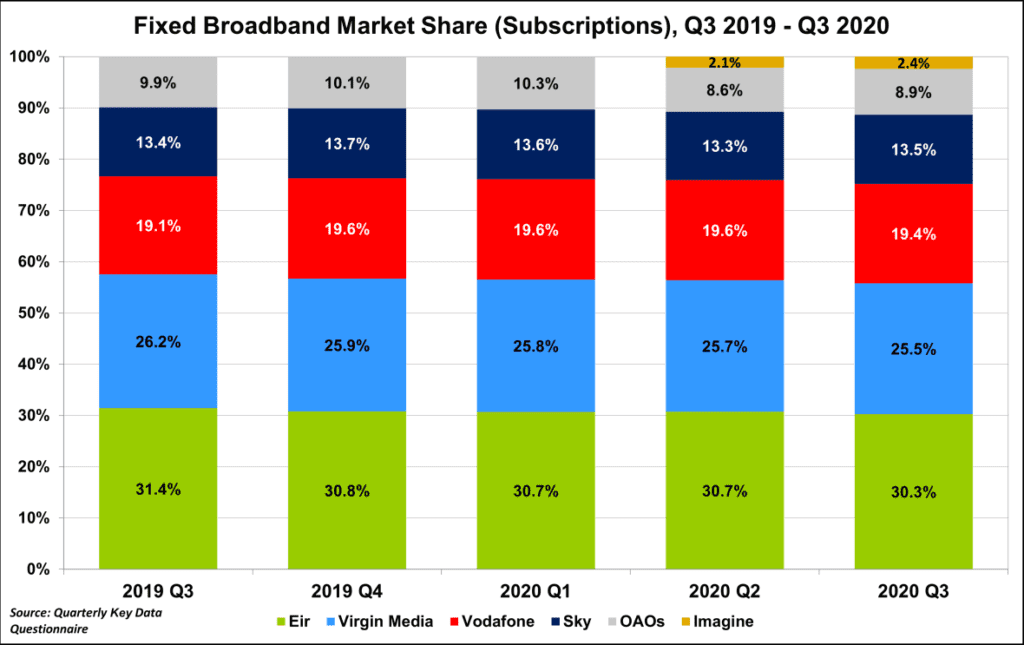 High-Speed Broadband has the potential to transform Rural Ireland
Remote workers can pursue professional careers living in their own locality.
Improved social networks to keep in touch with family, friends and the elderly.
Access to on-line education for primary, secondary and third level students
SMEs can empower themselves through tech tools to enable their day-to-day decisions, reach new customers and get the best out of their businesses.
Increased demand for rural properties from purchasers moving out of larger urban areas as well as people returning from abroad.
Positive impact on the environment with less traffic and commuting.
Work Life Balance is restored