HR & Recruitment Software – HRLocker

---
Member Offer:
15% discount on HRLocker Annual License Fee (prices subject to change)
Free 45 -minute live demo and set up
First-Call HR Support – on Profession & Premium plans only
---
Redeem Offer:
---
About: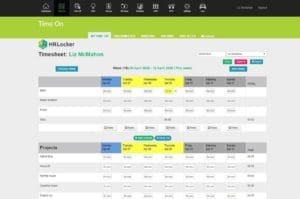 View a free demo here of the HR Locker software. HRLocker offers:
Safe, secure and easy to setup & use – enables GDPR Compliance
Works anywhere, anytime
Cost effective – scales as your business grows
.HRLocker reduces administration in managing, training and recruiting people and improves communication within your Company providing:
Holiday & sick leave recording & time sheets
Employees self-service & GDPR for employee records
Digital signatures for employee documents
Tracks and schedules training
Automates recruitment & on boarding
Reviews people in real time (Performance Management)
Manage people from wherever on whatever device
Facilitate remote and de-centralised working
First call HR Support
---
Take a look at the other Affinity offers available to ISME Members:
Return to the ADVANTAGE homepage >
Not an ISME Member? Contact us today about joining or join online here.