The Digital Business Ireland – permanent tsb Digital Awards celebrate the very best of digital businesses in Ireland and reward websites and people across a number of sectors to reflect the online world that businesses now inhabit, trade and communicate in.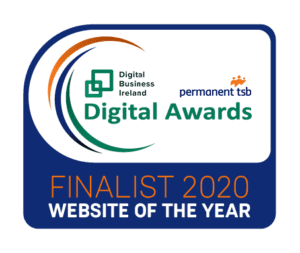 We are delighted to announce that ISME Members PropertyLocator.ie has been listed as one of the 10 finalists in the Digital Business Ireland/Permanent TSB awards 2020. This award recognises and rewards an exceptional website servicing the consumer. The judges will be looking at the user experience, creativity, functionality, quality and compliance of the website. The full list of finalists can be found here.
The awards are judged by an esteemed panel of industry leaders and experts. Judging is a rigorous two-stage process including pre-scoring to determine shortlists and a further judging meeting where entries are discussed and evaluated in detail to decide the winning entries.
PropertyLocator.ie would like to thank all their clients and sponsors for your invaluable support over the year.