EVENT: EWSS Explained – Live Q&A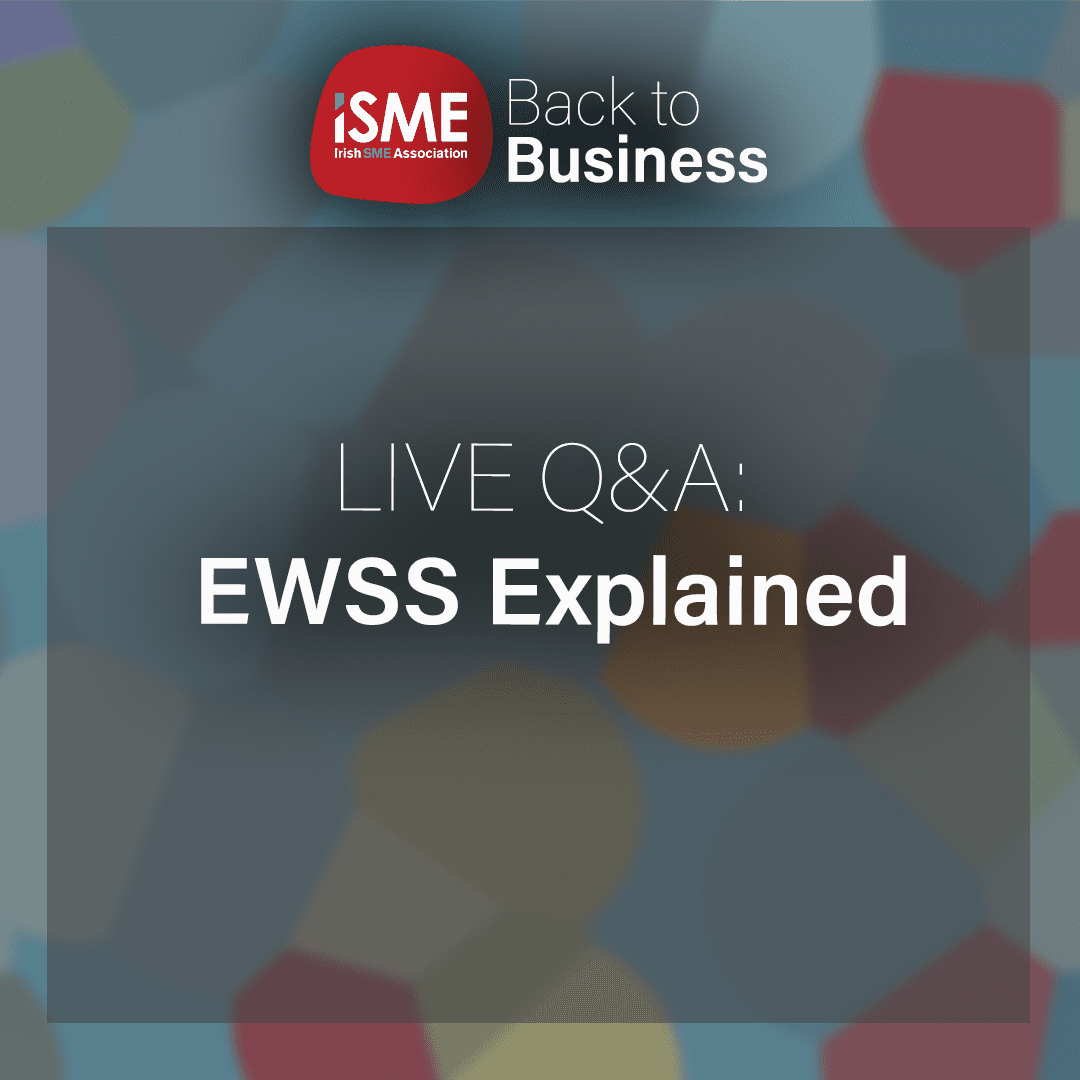 Date and Time: Monday 7th September at 10.00am
ABOUT: Join us for this live Q&A session designed to help you gain an insight and understanding into the Employment Wage Subsidy Scheme (EWSS). Please submit all questions in advance while registering on the form below.
MC: Adam Weatherley, ISME Learning & Development Manager
Answering your questions: Karen Byrne, Assistant Principle Officer, Revenue Commissioners
This event is now full. Please email [email protected] to join the waiting list.