On 16th December 2019, the EU Directive on the protection of whistleblowers entered into force. ISME Members, EQS Group, will show you how you can implement the directive quickly and easily in your company.
Download this information for free here.
The content of this white paper includes: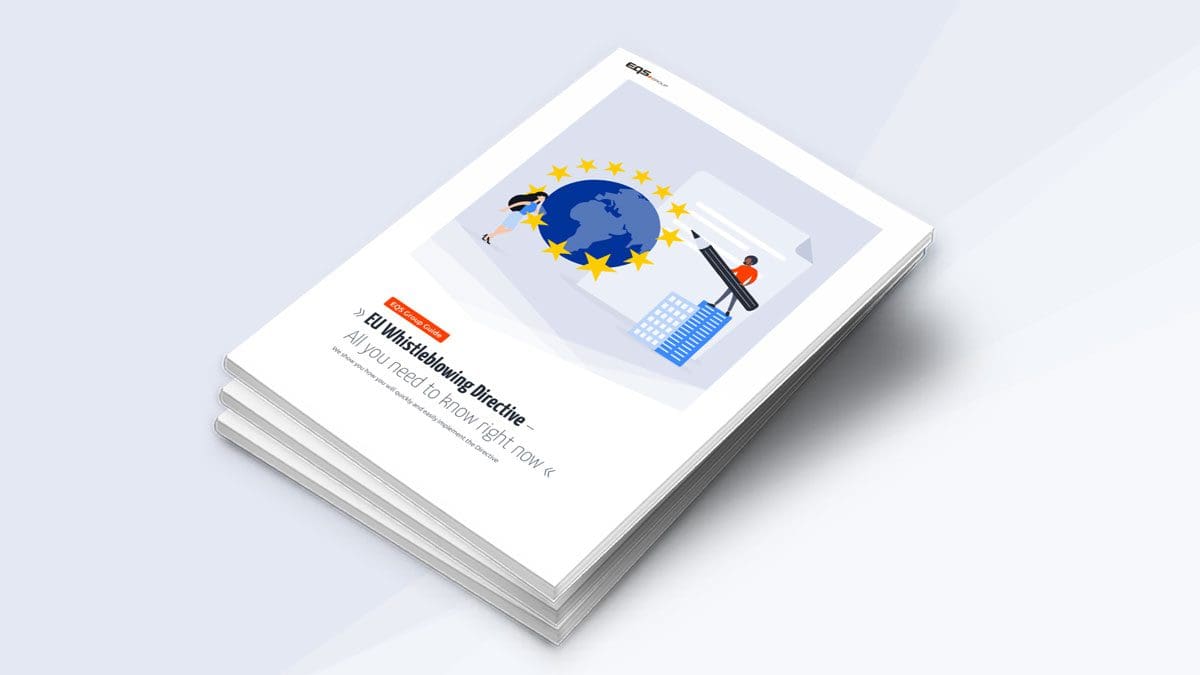 EQS Group is a leading international provider of regulatory technology (RegTech) in the fields of Corporate Compliance and Investor Relations. In working with EQS Group, thousands of companies worldwide inspire trust by fulfilling complex national and international disclosure obligations, minimizing risks and communicating transparently with stakeholders. Their goal is to support their clients with their compliance management programmes and their solutions range from a whistleblowing channel to policy management.