Member Offer:
10% discount on dental treatments including fillings, root canals, extractions, crowns, orthodontics, bridge, veneers. Please note: this discount does not cover complicated or bespoke dental treatments. Prices for these treatments can range, you can view the fee structure here
Terms and conditions: a €50 deposit required for booking the appointment, this fee will be given back at the end of the whole treatment or used to pay the balance, deposit will not give back in case of cancelation with less that 24 working hours or FTA appointment.
Dental and Wellness
Wellness has become a priority focus in the workplace. Staff health and happiness is the key for productivity and happy working environment. Dental health and dental attractiveness are key elements of overall wellness. Small businesses and their public-facing representatives perform better with healthy, confident and happy staff. A confident smile helps the professional to be confident within and without.
We all know the social benefits of healthy beautiful smiles. But this extends also to success in one's career. It has been proven in orthodontic literature that there is a 21% better chance of getting a job/promotion with a beautiful smile.
So why not take this journey to wellness, dental health and beauty with Dublin Dental.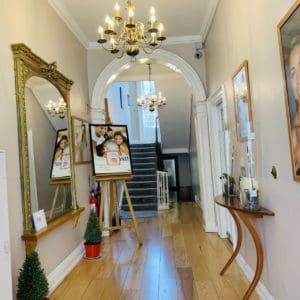 About:
Located in Dublin city centre, the Dublin Dental Clinic offers a range of dental, orthodontic and aesthetic services including orthodontics (braces), aesthetic dentistry (crowns, bridges, implants, composite resins, bleaching), routine dentistry (fillings, root treatments, extractions, scaling). Their mission is to provide a professional and honest approach to Dental Care. Also available are facial aesthetic, anti-wrinkling treatment and light therapy facials. Find out more on https://dublindental.ie
Dr. Clair Kilgarriff has 30 years' experience as practice director in Dublin Dental Clinic. She is a graduate in dentistry of Trinity College Dublin, and has masters degree awarded with distinction from Warwick University in Orthodontics and is a clinical teaching fellow of this top university. She also has a post graduate professional certificate from Warwick University in implant dentistry. She is trained in facial aesthetics and pursues continuing education in all aspects of dentistry, orthodontics and facial aesthetics. She is a member of the Irish Dental Association, the global British Orthodontic Society, and the Irish Endodontic Society among many more.
Redeem Offer:
Take a look at the other Affinity offers available to ISME Members: Return to the ADVANTAGE homepage > Not an ISME Member? Contact us today about joining or join online here.
---