Griffith College will celebrate International Women's Day with a panel of inspirational speakers at its city centre campus on Wolfe Tone Street.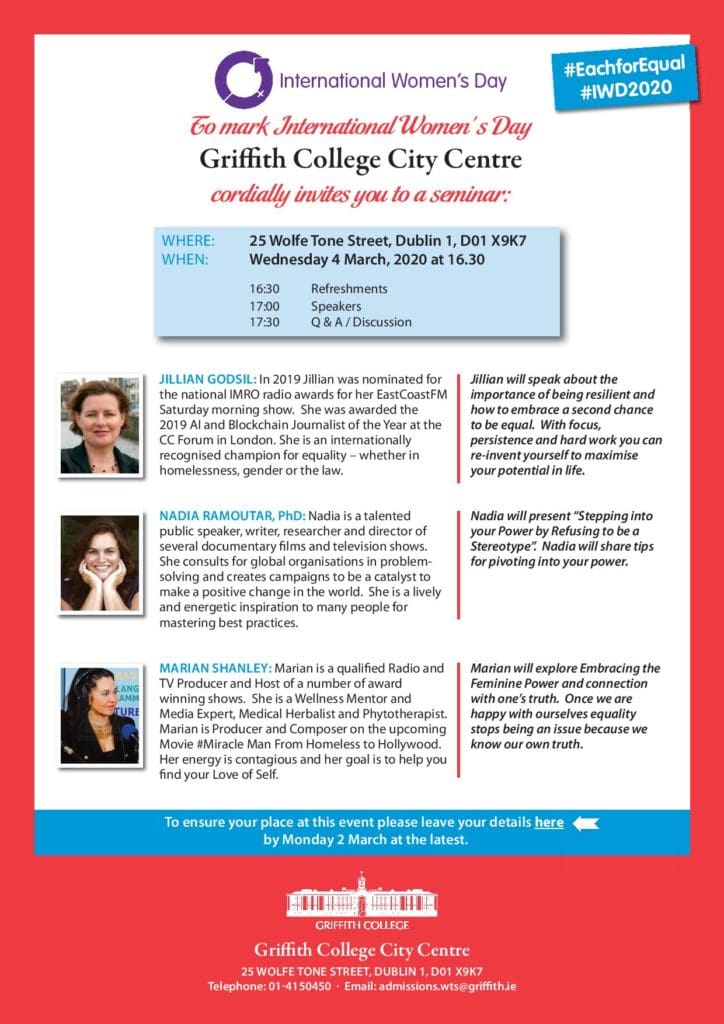 The event will take place on Wednesday 4th March, and will be opened by The Lord Mayor of Dublin, Councillor Tom Brabazon. The line-up of speakers includes CEO, journalist and radio presenter Jillian Godsil, director and writer Dr Nadia Ramoutar and TV and radio host Marian Shanley.
The topic for the event is Each for Equal, and will include a Q&A panel where attendees can pose their questions to the speakers.
"I am delighted to present the opening address at Griffith College City Centre's celebration of International Women's Day. In keeping with the theme for 2020 #EachforEqual, professional qualifications are key to creating a balanced workplace and a gender equal world".
Event location: Griffith College City Centre, Wolfe Tone St Dublin 1
Event time: 4:30pm-6:00pm