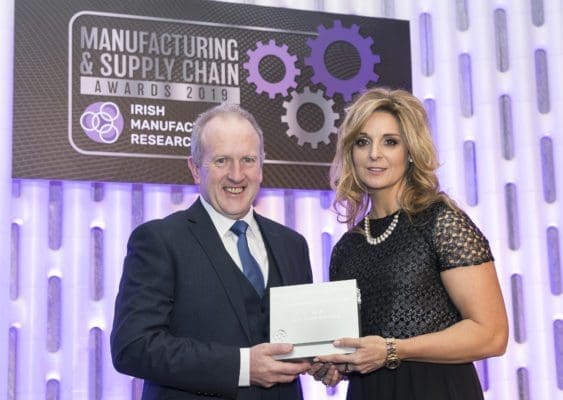 Tipperary automation company scoops gold
Horan Automation & Consulting wins best micro manufacturing company at this year's prestigious awards IRELAND- Owner and MD of Horan Automation and Consulting, Gerry Horan, has been crowned the Best Micro Manufacturing Company winner at this year's IMR Manufacturing and...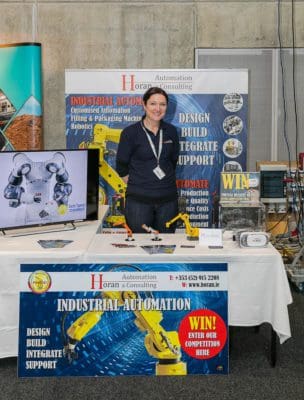 NO Gender gap: Customised Robot Company Managed by Top Irish Business woman
November marks a time every year where the nation's women are made aware that they are working for free, compared to their male counterparts. In other words, the gender pay gap kicks into place highlighting the excess men are being...
Intellectual Property – The hidden asset that can propel the growth of your company
Small and Medium Enterprises (SMEs) are undoubtedly the biggest contributors to the Irish economy, employing almost two-thirds of the working population and generating over 50% of all turnover, according to a recent study by the Central Statistics Office.Irish SMEs have...
FUEL IT host: PAYE Modernisation Information Seminar
From the 1st January 2019, under PAYE Modernisation, every employer in the Republic of Ireland, will be responsible for submitting their employees tax information at every payroll run. To avoid penalties for non-compliance it's essential you get it right first...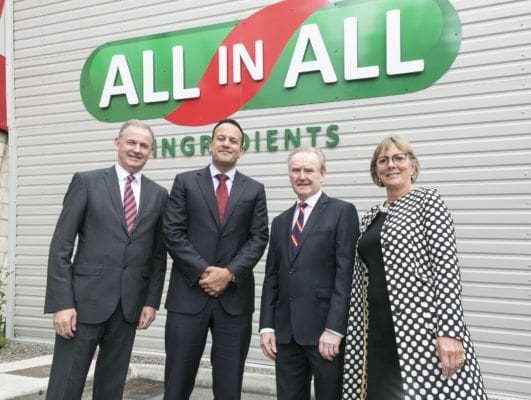 AllinAll Ingredients officially opens new state-of-the-art €5m facility in Dublin
New R&D facility is part of major expansion into new markets and expands ability to work on joint technology projects with Irish and international researchers in Ireland.  An Taoiseach Leo Varadkar, TD, officially opened AllinAll Ingredient's new state of the...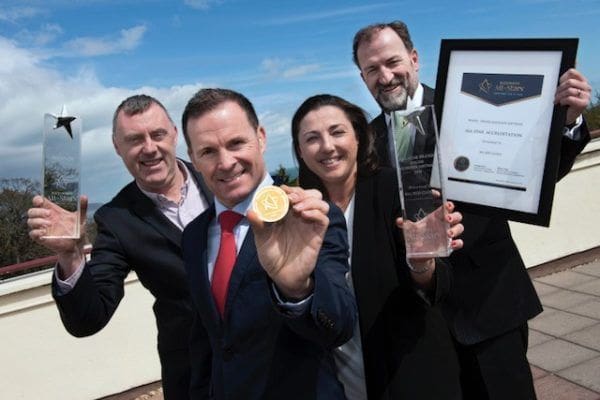 Wins all round for Big Red Cloud at The Business All-Stars Awards
Marc O'Dwyer, CEO of Ireland's leading accounting software company has been crowned CEO of the Year at the Business All-Star Awards. Marc was awarded the coveted prize at an awards ceremony that took place at the All-Star Summit in Croke...
Codex Marches Forward into 2018
ISME member Codex Office Solutions have a recent sales conference reviewing 2017 and planning 2018. Codex have rolled out its new Personal Protective Equipment (PPE) catalogue and are delighted to partner with another great Irish Company Portwest to offer a...
Careers For Mums Announce Opening of CFM Agency
Since Careers For Mums launched in 2016, they continually received requests from users to personally assist them in finding suitable roles. Unfortunately, they had to direct them back to their website to look at the roles there, a customer experience...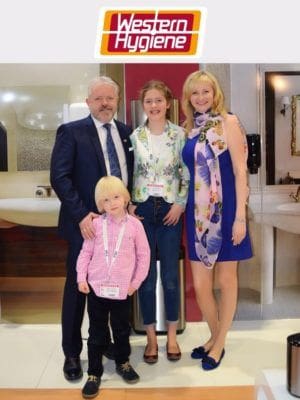 Western Hygiene Celebrates 30 Years in Business!
Western Hygiene Supplies Ltd. marks 30 years in business in January 2018. As the years have passed, lots has changed, but one thing remains constant in Western Hygiene: their primary aim is to exceed their customers' expectations with innovative and...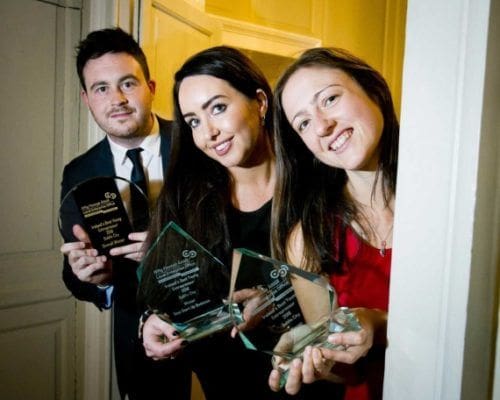 HouseMyDog wins County Final of IBYE Competition
James McElroy, co-founder of housemydog.com, was selected as the overall winner at November's Dublin County Final of Ireland's Best Young Entrepreneur (IBYE) competition. HouseMyDog is the leading platform for booking pet service online. Since 2015 the company has grown from...