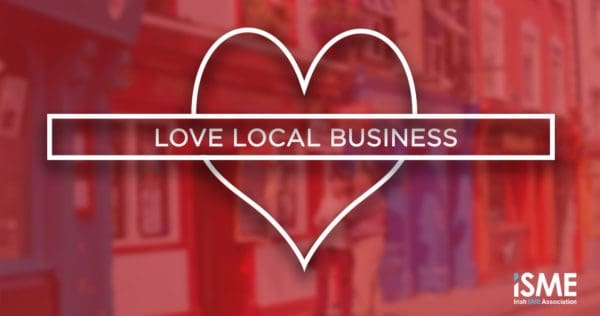 Share the Love with local Shops this Valentine's Day
As Valentine's Day approaches ISME, the Irish SME Association is today appealing to Irish consumers to make a real effort to 'shop local' and 'buy Irish.' Commenting on the importance of shopping local ISME CEO Neil McDonnell said:  "Every €10...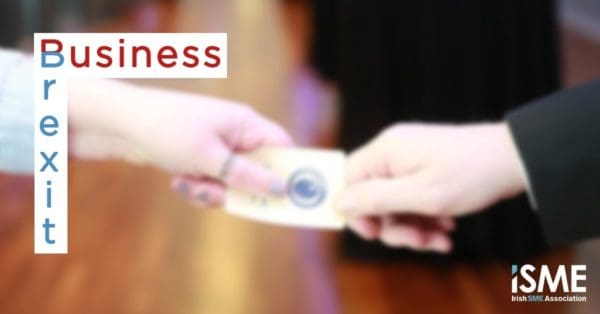 GDPR and Brexit
GDPR. You thought you'd heard the last of it but it's back and it's got Brexit on its mind. The Data Protection Commission has just released a notice with regards to what happens in the event of a 'no deal'...
ISME opposes 23% VAT on Food Supplements
ISME, the Irish SME Association is today calling on Minister Pascal Donohoe to maintain the 0% VAT rating on food supplements. This follows the announcement by the Revenue Commissioners that a 23% VAT rate will be applied to all food...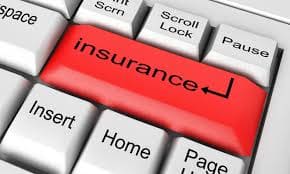 Insurance Industry must pursue costs against losing plaintiffs
ISME, the Irish SME Association is urging the insurance industry to confirm publically that they intend to register debt judgments against losing plaintiffs as a standard operating procedure in the Irish market. The Association has been an active supporter of...
Government must change Import VAT rules
With 54 days left until the UK exits the EU, negotiations on a transition arrangement have not progressed. This leaves us with a significant chance of a crash-out Brexit, and trade on World Trade Organisation rules. ISME, the Irish SME...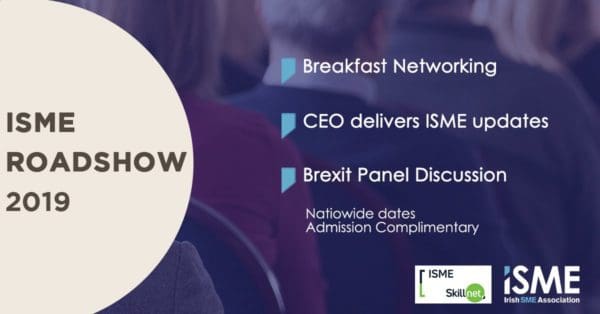 ISME is Going Local!
ISME has announced today that the Association will be bringing a series of Roadshows around the country during 2019. The National Roadshows will provide an opportunity for businesses to network and enjoy talks and discussions from a selection of speakers...
Demand for Credit High and Bank Charges Exacerbate
ISME, the Irish SME Association, today (23rd January) released its quarterly Bank Watch survey for Q4'18. The results show a decrease in loan refusal rates, decreasing from 29% to 12%. Demand for credit remains high at 30%. Waiting time from decision...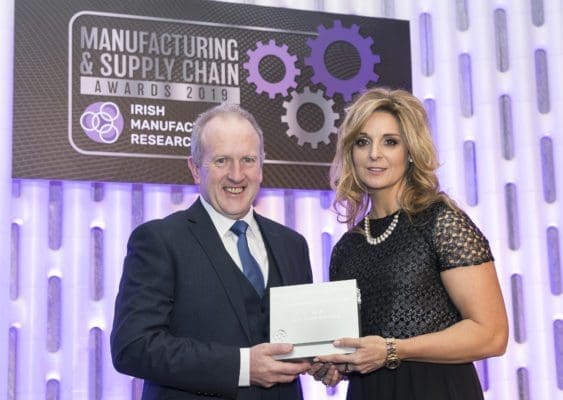 Tipperary automation company scoops gold
Horan Automation & Consulting wins best micro manufacturing company at this year's prestigious awards IRELAND- Owner and MD of Horan Automation and Consulting, Gerry Horan, has been crowned the Best Micro Manufacturing Company winner at this year's IMR Manufacturing and...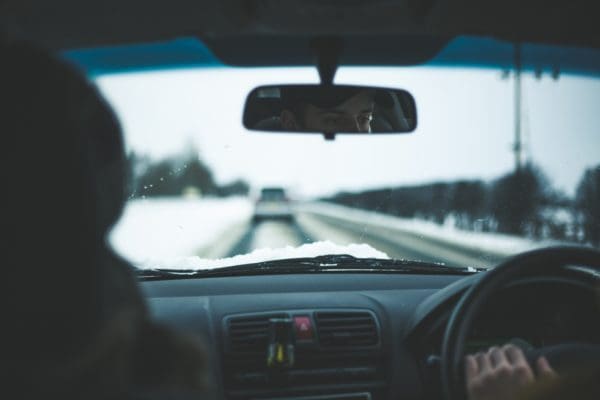 Adverse Weather Preparation Guide
After an unseasonably mild winter, Met Éireann are advising that the country prepare for a sharp drop in temperatures in the coming days that may last for the next number of months. As you will undoubtedly recall, last February Ireland...
SMEs dissatisfied with Government throughout Q'3 18
ISME, the Irish SME Association published the results of its latest Government Satisfaction report today (14th January). SMEs overall satisfaction with the Government worsened in Q3'18. ISME emphasises the need for greater action on business costs and access to finance....