Back to business: Pitch my business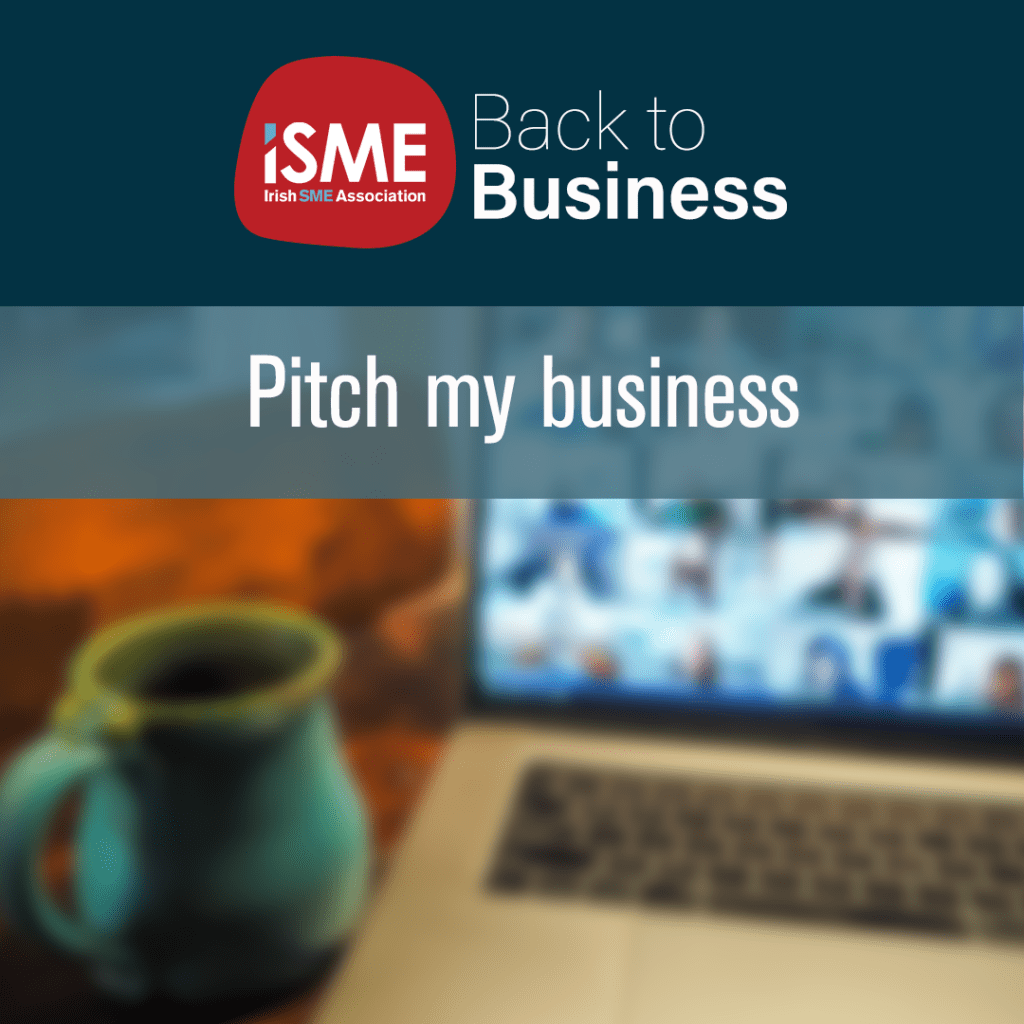 WATCH BACK
Our first Back to Business: Pitch My Business – a virtual networking event was held on Thursday 25th June.
It is free and open to all (Members and Non Members alike) where you can network and  promote your company.
The next event will take place on 16th July 11.30 am. Registration will open Monday 6th of July and spaces are limited.
Neil McDonnell, Chief Executive, ISME – COVID-19 Lobbying Update
Adam Weatherley, Learning & Development Manager, ISME  – Training Opportunities with ISME
Guest Speaker:
Samantha Kelly,  Social Media Strategist, Author and Speaker. known as the "Tweeting Goddess" – Social Media for your business 
Watch back below: