ISME Skillnet has partnered with The UCD Professional Academy to address Irish SME's skill gaps. The UCD Professional Academy will offer our members and non-members, a world-class learning experience with career-enhancing qualifications.
This exciting new partnership will provide flexible learning that fits easily into a busy SME's life and easy access to industry-focused courses that deliver job-ready skills. As an alternative to on-campus learning, the academy will deliver all expert instructor-led courses via UCD Professional Academy's interactive online study environment.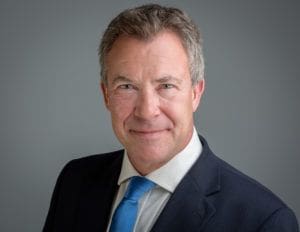 Adam Weatherley, ISME's Learning & Development Manager said:
''We are delighted to be partnering with The UCD Professional Academy. We see this as an important step to address the critical business requirements for Irish SMEs. The pandemic taught us many lessons and exposed the needs for robust business models, new skills requirements, and talent management. These programmes cater to these needs perfectly.''
Aaron McKenna, Managing Director UCD Professional Academy added
"UCD Professional Academy is delighted to partner with ISME and the ISME Skillnet to deliver short, sharp, impactful courses and help your team thrive. Our team will work closely with Adam Weatherley, ISME's Learning & Development Manager, to provide continuous learning opportunities for SME business owners and their employees. UCD Professional Academy is excited to grow the success of this partnership, and to help members join over 12,000 students who have developed the skills needed to take their careers to the next level."
Each programme comes with a UCD Professional Academy Diploma in an area of your choice. The programme categories have been broken down in to five key titles, all of which align to ISME's learning and development strategies:
Leadership & Management
Marketing (including Digital & social media)
Digital and IT (eCommerce, Artificial Intelligence, Transformation Management)
Business Programmes (Sales, Supply Chain, Finance, GDPR etc)
Data Analytics for Business, Finance and Marketing
These programmes will be substantially subsidised by the ISME Skillnet by up to 50%. They will be highly affordable to companies that would often see these types of programmes out of reach financially. The cost for ISME Members is €625 and for non-Members: €675.
To learn more about the programmes available, please contact us at [email protected] with your expression of interest titled ''UCD Professional Academy''.