The multi award winning Aillwee Burren Experience will reopen to the public on April 15th following an investment of over €1m which has seen a major renovation and upgrade to the tourist attraction. Previously known as Aillwee Cave and Birds of Prey Centre, the unique and magical tourist attraction in The Burren, County Clare will be ready to welcome people back in time for the Easter Holidays.
The investment not only covers a renovation upgrade but also a new brand identity more in line with the new offering. Pre-pandemic, the unique tourist attraction was welcoming on average almost 120,000 visitors per year and the aim is to reach this figure once again as the country prepares for its first Summer in two years without restrictions.
Most importantly, Aillwee Burren Experience currently supports 34 full time jobs in the local area of The Burren, and it is hoped that the investment will see this figure rise providing more local employment in rural Ireland.
Nuala Mulqueeney, Managing Director of Aillwee Burren Experience said, "We have been in business for over 45 years, and this is the biggest single investment we have made since we first opened. Our main driver is being one of the main Tourism employers in the area, we are really proud to be able to say we support 34 full time jobs, and we are currently hiring for new positions. Our aim is to increase this local employment figure. We could not have completed our upgrades without every member of our dedicated team and contracted partners and look forward to delivering our immersive experiences together to our visitors."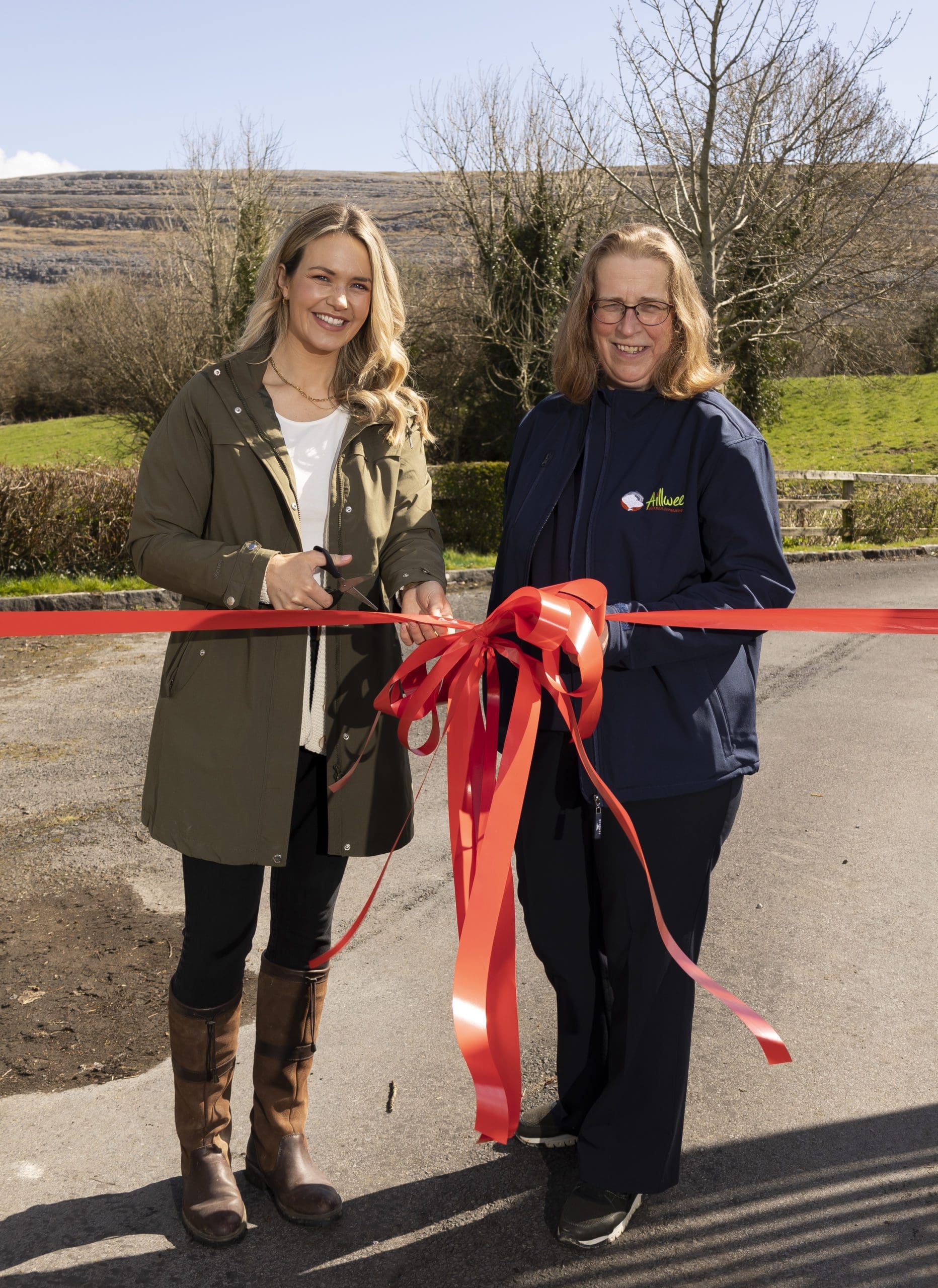 "Given the unique nature of our offering and the spectacular surrounding area of The Burren we have been fortunate to have welcomed on average 120,000 per year and with the new offering our goal is to reach these pre-pandemic figures, and even increase them over the coming years. We're really excited for the next chapter of Aillwee Burren Experience."
Aillwee Burren Experience has been upgraded considerably to ensure a fully rounded, immersive experience for all diverse types of visitors.
For the explorer, Aillwee Cave itself will unlock an intriguing, timeless story full of fossils and formations during a 45-minute fully guided, exquisitely lit, underground tour. There is also an accessible biodiversity walk through mature, eight-acre woodlands that boast beautiful examples of native Holly, Ash, and Hazel trees. The naturally terraced hillside reveals 360-degree views of Burren Limestone pavement and Karst terrain with views sweeping right across Galway Bay and overlooking the Wild Atlantic Way.
For the adventurer, the majestic Birds of Prey collection can be enjoyed during daily interactive flying displays where there is an opportunity to learn about the incredible UNESCO protected Art of Falconry. For something utterly unique, book a once-in-a-lifetime Hawk Walk. This is an opportunity to interact with some of nature's top predators. Guided and instructed by experienced Falconers, this hour long 'Walk with a Hawk' through Hazel Woodland and across Burren Limestone pavement is tailor made for anybody seeking a truly unique experience.
And for the foodie, take a step back in time and learn about traditional, sustainable farmhouse methods used in creating the award-winning Burren Gold Cheese, not forgetting the Fudge also made onsite. Sampling is encouraged and a wide section of different varieties of cheese, fudge, and other local produce is available for purchase.
For more information or to book, visit www.aillweeburrenexperience.ie