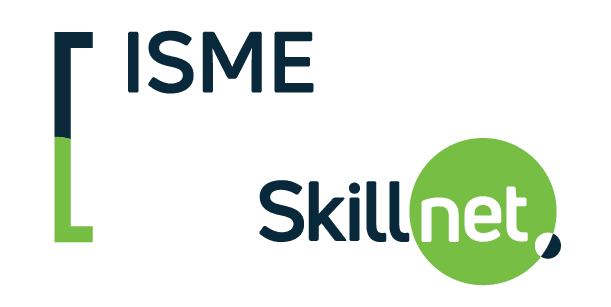 Transform Your Business- 5th March 2020!

Aim
This programme will give you the tools to dramatically improve how you run your business. Each
month you learn a new skill enabling you to turn strategy into practical results:
Your company will communicate better, internally and externally
You will be focused on achieving higher turnover
You will have greater staff performance
You will feel good about yourself!
Course Content
Focusing on the real requirements of Irish businesses, this programme will help the Owner Manager and their senior staff to think strategically and give the tools to turn strategy into practical results. It is a task based programme where the learning is put straight into practice in your business. If you commit, you
will get the most out of yourself and the talent around you.
• Prepare to have a working strategy for your business
• Prepare to have a systematic way of maximising the resources around you
• Prepare to drive productivity through better work practises and systems
• Prepare to set your business on a path for growth
• Prepare for business and personal satisfaction
And do all this in an environment of like-minded peers, all working together to drive each other forward.
Methodology
The programme includes:
• 6 Monthly Interactive meetings focusing on Strategy, leadership, operational excellence and Performance Management
• Step by step exercises that will transform how you run your company and generate new business
• High profile guest speakers from the business community
• Access to support and mentoring
• Group dynamics in problem solving for participating businesses
Who Should Attend?
Owner Managers: If you want new business development strategies & techniques, increasing your ability to generate and maintain sales, then this programme is for you.
Dates & Venue
Launching March 5th 2020!
Please contact skillnet@isme.ie or 01-662-2755 for booking enquirers. 
Fees
€999 per delegate (subsidised from €2,499)
Booking Essential
Members please log in to avail of your discount
999