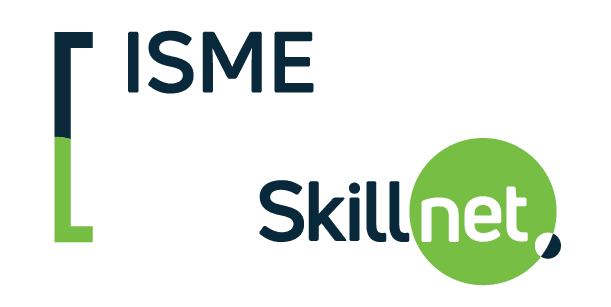 Essential Management Skills (Certified)- Dates TBC 2020- Now Online!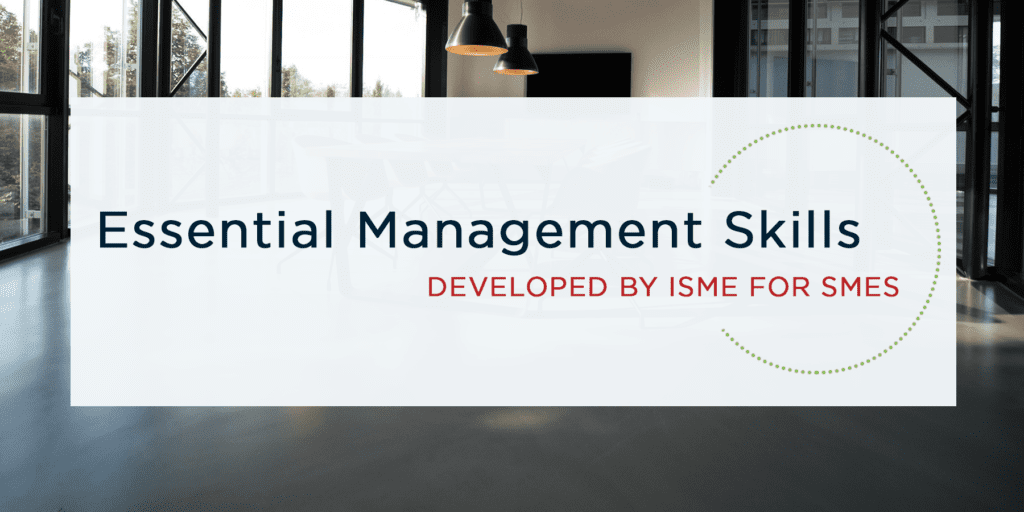 Student Testimonial on The Essential Management Skills Programme
"I attended the Essential Management Skills course through ISME in 2013 and found all aspects of the course to be extremely interesting and beneficial to both myself and Sea Clean Ltd. The course enabled me to get a full understanding of the business and competitive environment we work in and from this base I was able to recommend and implement a number of new business initiatives with Sea Clean, most notably the Human Resources end of the business. I found the Trainers worked with the group very well based on peoples expectations of what they needed to get out of the course. Undertaking the project was a great achievement for me personally."

Theresa Connolly, Sea Clean

Who Should Attend?
This programme is designed for newly appointed managers/supervisors or those who haven't yet received formal management training as it provides them with the fundamentals of Management Skills.
How Does My Business Benefit?
The programme will provide you with specific skills in management and the learning is transferred to the company through the completion of an improvement project under the guidance of an experienced Business Mentor. Two days project mentoring provided for each participant. The programme will also enhance the participants' practical capabilities and confidence to help them contribute more positively to your business.
Aim
In order to grow your business you need skilled managers in place. The skills learned on the programme will help your managers to:
Be better managers, with an improved aptitude for business
Be more effective communicators in all business situations
Have a more proactive, skilled approach to doing business
Have additional skills in finance, people and profit management
Course Content
Participants complete 8 one day modules and a company improvement project and are provided with 2 days one-to-one mentoring which is provided by experienced SME advisers.
Communication Skills
People Management
Project Planning
Financial Management
Time Management
Report Writing and Presentation Skills
Employment Law
Methodology
In class sessions are highly interactive, with participants learning practical tools which they can used immediately back in the workplace. Learning is transferred to the company through the completion of an IN-COMPANY IMPROVEMENT PROJECT. All participants complete an improvement project in their own company under the guidance of an experienced SME Business Adviser. (2 days individual mentoring provided.)
Certification
Participants who successfully complete the company improvement project, related report, short assignments and presentation are eligible for certification to achieve QQI Level 6 Component Awards in Business Management and Communications.
Dates and Venue
Fees
Because the programme is part funded by ISME SKILLNET – ISME Members Pay €1650 and Non Members pay €1895.
Booking Essential
This is an investment in the long-term success of your business.  This programme has been designed with you in mind to build on your existing management expertise and help you develop new competencies in an engaging and active learning environment.
Members please log in to avail of your discount
1650