---
Member Offer:
Businesses can avail of the Government Benefit-In-Kind scheme and reward up to €500 per employee completely free of Tax, PRSI and USC.
No administration fees and free delivery.
Dedicated account manager to manage, track and help deliver awards
Free customisation of Gift Cards with Company logo.
Access to One4all plus for discount & special offers from our 8,000 Retail Partners
Online BIK Tool – Which allows Companies & Employees to take full advantage of the small benefit exemption scheme
One4all Christmas Club – Allows employees to save for a debt free Christmas with 2% top-up on all savings at the end of the year to the Employee
Bikes4work scheme – Access to the One4all Bikes4work scheme which has exclusive access to Halfords stores nationwide and over 250 Independent Retailers. This will include a 20% discount card for service & parts in Halfords for 12 months.
Please note: Due to 5th Anti-Money Laundering Directive, which took effect on 10th January 2020, cards valued over €150 must be loaded onto a chip and pin card type which requires activation by the recipient and completion of a short identification process, find out more here.
---
Redeem Offer:
---
About: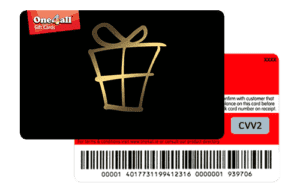 One4all Rewards is an Irish company and is the Corporate Division of the Gift Voucher Shop. It is Ireland's leading nationwide multi-store gift card, with a portfolio of Retail Partners and the nationwide extensive sales channel of An Post. They have a wide portfolio of Ireland's leading shops and services with over 7,000 outlets nationwide and a selection of online retailers.
Take a look at the other Affinity offers available to ISME Members:
Return to the ADVANTAGE homepage >
Not an ISME Member? Contact us today about joining or join online here.