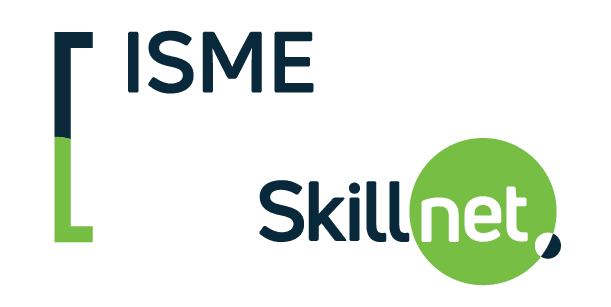 A Coaching Experience – 3 Part series of online webinars.
This series of webinars are presented by Aisling Melia & Anne Arigho both members of the International Coaching Federation and qualified with Advanced Diplomas in Coaching with Neuroscience.  
All great athletes have a coach who helps them to achieve their highest potential. We believe all business professionals can benefit from having a coach, someone to help them and their business be successful.  This webinar series is a practical opportunity for business leaders and their teams to experience how coaching can be of benefit. Over the series we will cover topics including : how to set and achieve ambitious goals, the concept of mental fitness and how it is fundamental to success and finally take a look at the insights and tools required for maintaining and sustaining mental fitness and achieving long-term success and happiness.  
Session 1: Setting and achieving ambitious goals.
In this webinar we will present a variety of tools and questions that ensure business leaders make smart, meaningful, and achievable goals.  Once goals are set, we will introduce and actively use methods to segment these goals into achievable chunks and support you in prioritising steps, anticipating potential stumbling blocks and ultimately taking action.
Session 2: Increasing Mental Fitness Part I: Laying the Foundations for Mental Fitness
In this webinar we introduce you to the comprehensive research that shows how all areas of our life need to be considered to reach goals and feel the fulfilment and happiness that comes with this.  We will walk you through an exercise that will allow you get an overview of your life and assess what achievable changes can be made to improve your overall professional success and wellbeing.
Session 3: Increasing Mental Fitness Part II: Maintaining and sustaining your Mental Fitness
In this webinar we will introduce you to the area of neuroscience and how your brain works for you and against you.  We will look at the common limiting beliefs and obstacles that hold you back from achieving your goals. We will then show you how to overcome obstacles and identify and convert beliefs to ones that empower you to successfully reach your goals.   
Dates: Tuesday 23rd, Thursday 25th and Thursday 30th May
Time: 12pm – 1.30pm
Duration: 1hr with additional 30 mins for questions
Location: Zoom
Cost: Complete journey for €99
Members please log in to avail of your discount