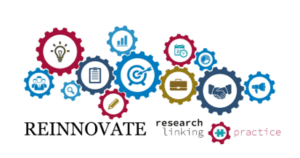 21st Century Business – Free- Limited Spaces Available!
21st Century Business – Smart Innovation & R&D- Certified at QQI Level 8
The Smart Research as a 21st Century Skill for Business programme is delivered using a form of active learning called inquiry-based learning. Inquiry based learning poses a question or a problem to be solved. In this programme learners will identify a problem or a question to be answered in their company and apply research skills to complete a research project within their own workplace.
Course Content 
Using research to identify future opportunities .
Smart methods to gather and analyse data

 

Managing your research project
Evaluating success and future opportunities

 
Methodology
Delivered online via The University of Limerick Learning Platform
Target Audience
This programme is aimed at those working in SMEs and is suitable for those who wish to develop their skills through workplace learning.  
Dates and Venues
February 2020- Online only!
Programme fees
This is a pilot programme and is free for all learners.
For full course details, please click here.
Register your expression of interest here adam@:isme.ie / sheema@isme.ie
Members please log in to avail of your discount
00