Clear Customs online training platform to prepare businesses for customs changes post-Brexit
By the end of 2020, businesses, trading either with or through Great Britain, will be subject to a range of new customs formalities and other regulatory requirements. It is estimated that the number of customs declarations required will increase, from 1.6m annually at present, to an estimated 20m after the UK's departure from the Customs Unions and Single Market. These changes will happen regardless of the outcome of the ongoing negotiations and businesses will find it increasingly challenging, without the necessary arrangements in place or required skills in-house, to deal with these additional responsibilities. Taking steps now to train your key staff on how to effectively complete a customs declaration helps pre-empt Brexit related customs challenges.
Skillnet Ireland, in partnership with key industry bodies in the trade and logistics sector, have launched Clear Customs, a FREE customs training initiative. The programme, developed in partnership with the Chartered Institute of Logistics and Transport (CILT), will be delivered by CILT Skillnet as part of the Government's 'Getting Ireland Brexit Ready' initiative, and is one of a number of Government initiatives responding to the growing skills needs of Irish businesses because of Brexit.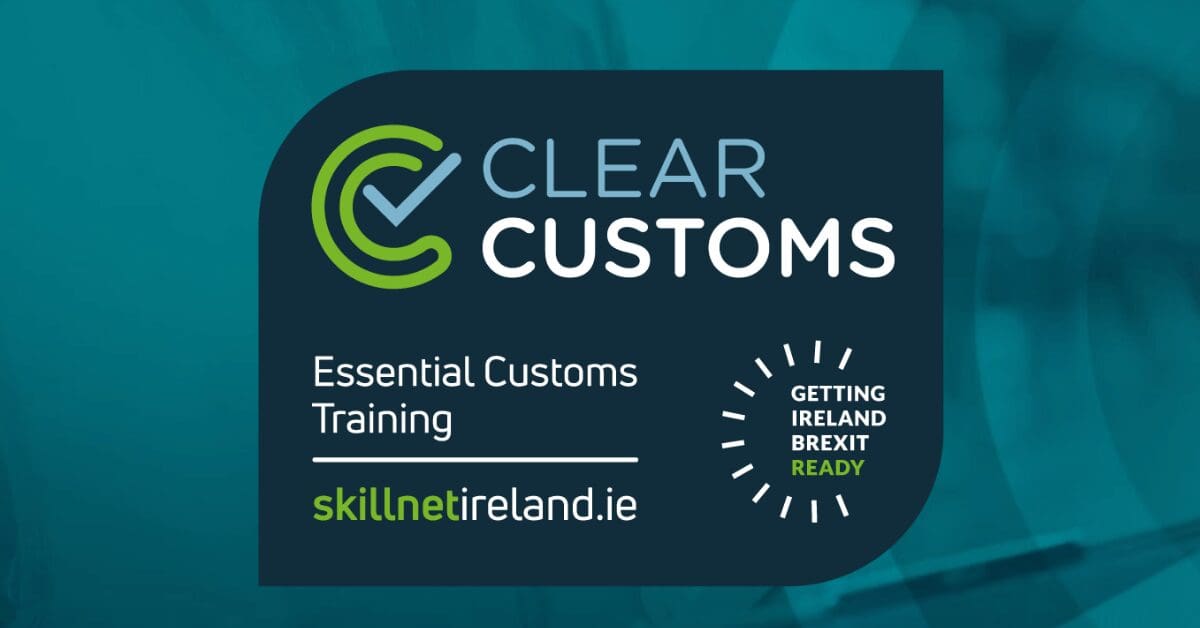 The Clear Customs training programme is targeted at Irish businesses, or others acting on behalf of businesses such as customs intermediaries.  The initiative will be delivered through a new mobile app and virtual classroom training sessions.
The Clear Customs mobile app provides a next-generation mobile learning experience with engaging and easy to navigate content on customs declaration completions. The content has been designed by industry for industry as they prepare for the new customs requirements on January 1st, 2021.
Online learning delivered by expert customs practitioners is complemented with virtual classroom sessions. This deepens the learning experience and ensures that businesses can avail of the full range of training supports, wherever they are located.
The Clear Customs digital platform and mobile app also offers refresher training and a useful reference point for participating businesses going forward.
Businesses should visit clearcustoms.ie  to learn more and register for the initiative.