Government has agreed that the following locations be included as 'normal precautions' on the Department of Foreign Affairs' Travel Advice: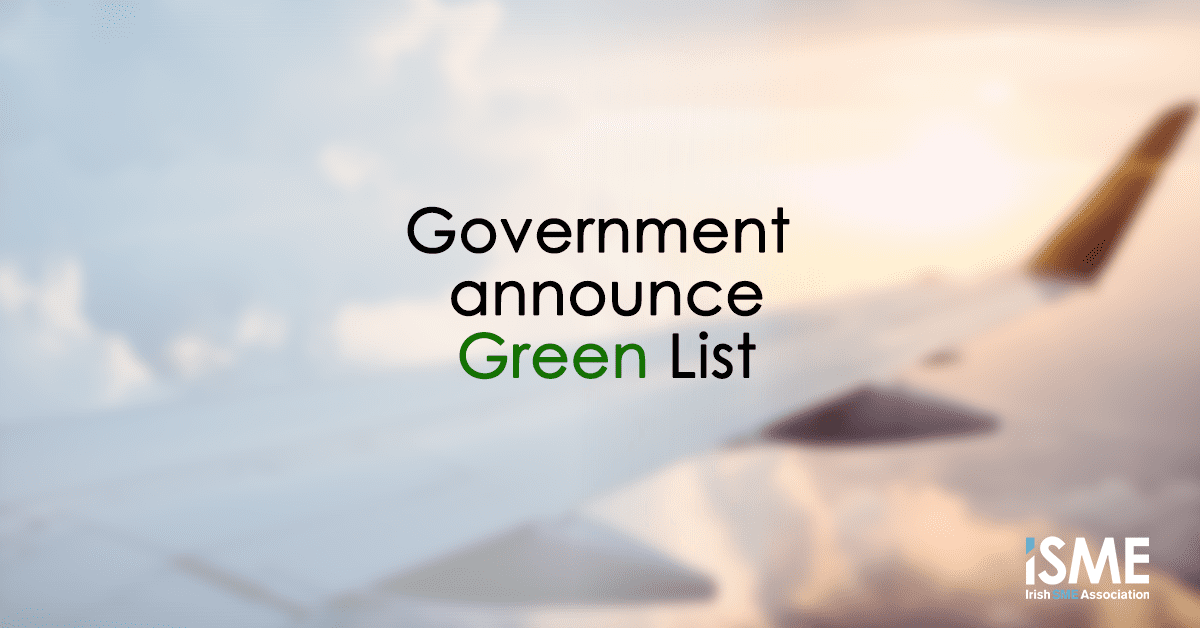 Finland
Norway
Italy
Hungary
Estonia
Latvia
Lithuania
Slovak Republic (Slovakia)
Greece
Greenland
Anyone arriving into Ireland from these locations will not have to restrict their movements. Gibralter, San Marino, Cyprus, Monaco and Malta have been removed from this list as of 4th August.
Passengers from any location not on this list are asked to restrict their movements  for 14 days.
The list will be reviewed on a fortnightly basis, based on advice from officials including public health experts.
The most up to date listing is available here
Tips from our HR team for employers:
Your best policy regarding staff travelling to or returning from countries not on the green list is that they must follow the public health advice (as will the employer). Your chances of exposing your company from a HR point of view are therefore much reduced.
Passengers from any other country outside of those on the green list are asked to still quarantine for 14 days.
Visit the COVID-19 FAQ section here, for answers to the following questions:
Can I ask my employees to disclose travel plans?

My employee has just returned from holidays, can I ask them to stay at home?

If the country my employee intends to travel to is declared a "green list" and isolation requirements are lifted, can I ask them not to return to work for 14 days?

Can I deny my employees annual leave if they plan to leave the country?